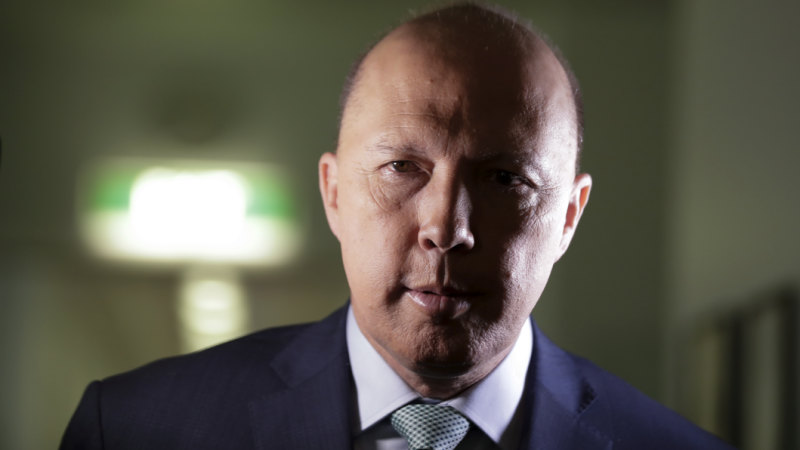 The Overseas Medical Referral committee, a Nauruan government entity, is being blamed for preventing the man gaining treatment under rules that give it power to decide who can leave the island.
Loading
The man, aged in his early thirties, was taken to Nauru in August 2013 under the Rudd government, was granted refugee status in December 2018 and has a visa from Nauru that allows him to leave and re-enter the country.
He was recommended for medical transfer by two doctors under the medevac law and the decision was not challenged by the medical panel that oversees the regime, leading to his approval for transfer by the Australian government.
But several weeks passed before a meeting of the OMR committee on Nauru on 13 June, at which point the committee did not make a decision on his transfer.
One of the doctors who assessed the man said he had been in a "deteriorating trajectory" for several years and needed to be moved to Australia immediately.
The OMR committee, which meets fortnightly, decided on June 27 to hold over the case for a local medical officer to assess the man, with another committee decision due on July 11, this coming Thursday.
"On the evidence as a whole, the OMR committee's conduct, in terms of both its scheduling of meetings, and its decision-making, appears to have some unpredictability about it," said Justice Debra Mortimer in her decision on Friday.
"I am conscious this leaves the applicant, as an individual, in a precarious position in more than one way, and I am acutely conscious of the extremity of his condition, on the evidence before the court."
The case raises questions about the practical operation of the medevac law in cases where Mr Dutton has approved a case but the Nauruan authorities delay or stop it.
The court order, which includes signs of frustration by Justice Mortimer that the transfer has not already occurred, puts the onus on the Morrison government to explain why the man has not been transferred if this is not done by 4pm on Friday, July 12.
The order requires the government to identify, by name, those individuals who are responsible for the delay to the transfer, in a decision that might require the Australian government to name members or the Nauruan committee that has stopped the transfer.