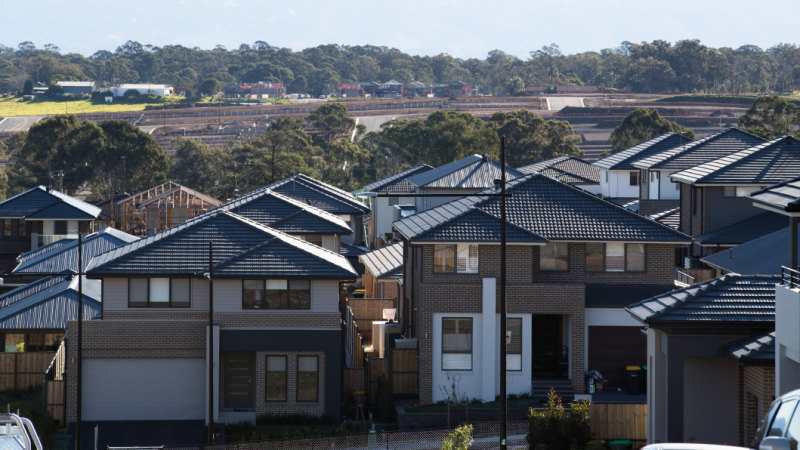 "There is not much [house price] action after the first two quarters, but about a year to almost two years after the change in the cash rate the most expensive areas have the deeper response to monetary policy," RBA researcher Calvin He said.
Loading
"The effect peaks about six quarters after the shock and it's about 1.25 per cent. If the median group house responds by 3 per cent, these groups are going to respond by about 4.25 per cent. That is quite significant."
For a property worth $2 million in Vaucluse in Sydney or Toorak in Melbourne, the drop is equivalent to $25,000 in response to a 100 basis point interest rate change.
Mr He did not name individual suburbs but said areas close to the east coast of Sydney or inner-city Melbourne were more susceptible.
"It looks like monetary policy does temporarily change the distribution of housing value," he said.
"An increase in the cash rate will drive larger decreases in more expensive areas and vice versa. The effect is only temporary, it's only there for one to two years."
Mr He said it appeared the ability to invest was a factor, with those individuals highly leveraged and more susceptible to cash rate changes.
"The more hand-to-mouth households in a region, the less susceptible they are to changes in the cash rate," he said.
Mr He found the higher the number of people earning between $1 to $500 a week, the less the area, equivalent to the size of a local council, responded to interest rate changes. The same phenomenon occurred if the property was more land focused and if there were a higher number of people on government benefits.
There were also differences between the states, with Western Australia much more sensitive to interest rate changes compared to NSW as a whole. Mr He did not comment on Victoria.
The research follows the release of Australian Bureau of Statistics figures on Friday that showed the proportion of Australians owning their home outright had fallen to a historic low of 30 per cent.
The low level of interest rates combined with rising house prices over the past decade have resulted in Australians holding more debt than they are earning in income for the first time. Record numbers of households battling large mortgages have pushed the median debt-to-income ratio to 110 per cent, or $1.10 in debt for every dollar of income.
The ratio is likely to make those household more vulnerable to interest rate changes in the future.
Eryk Bagshaw is an economics correspondent for The Sydney Morning Herald and The Age.