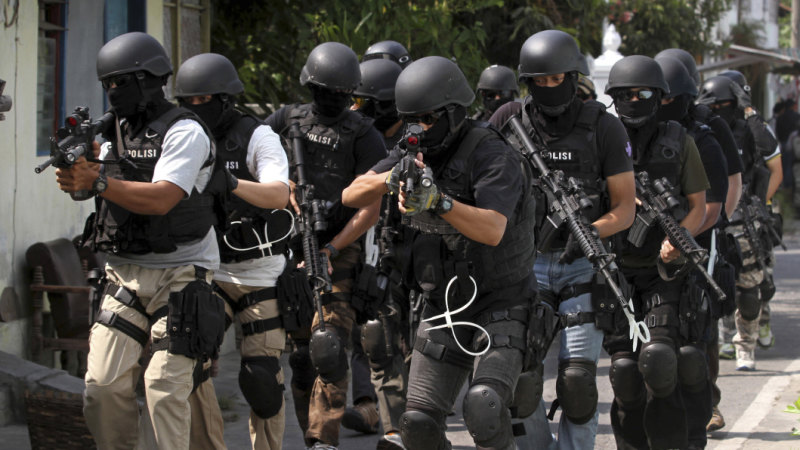 He was arrested in West Sumatra on July 18.
Dedi said police now have information on the suspected mastermind, identified as Syaifullah, also known as Daniel and Chaniago.
Loading
The anti-terror squad, known as Special Detachment 88, was now working with officers from Malaysia, Philippines, Afghanistan, Australia and the United States to find Syaifullah. He was believed to be in Afghanistan's Khorasan province, Dedi said.
He added Syaifullah has received funds transfers via Western Union from as far as Trinidade Tobago, Maldives, Venezuela, Germany and Malaysia. In total, Syaifullah received more than $US28,000 ($39,000) between March 2016 and September 2017.