"Central banks look at the data but also have to go with their gut feel," he said.
Loading
"Now central banks are increasingly making decisions that are not entirely supported by the data. So it's more gut feel."
Professor Remolona said many of the theories taught to economists and central bankers were completely at odds with what was occurring in the real economy.
Theory would suggest Australia's recent jobs growth should be pushing up wages and inflation, but the most recent consumer price index report this week showed underlying inflation below the RBA's target band for the 17th quarter out of the past 19.
Professor Remolona said RBA governor Philip Lowe was one who understood that the link between theory and reality had broken.
"Phil Lowe knows the theory but he feels he can now defy that theory," he said.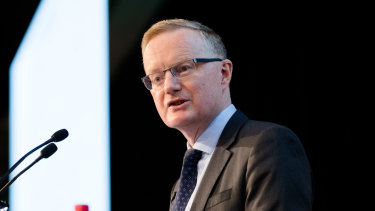 Another issue for central banks is the growing pressure from both populist politicians and financial markets about the direction of monetary policy.
US equity markets sold off on Thursday after the head of the Federal Reserve, Jerome Powell, appeared to play down the chances of further interest rate cuts to follow the one announced overnight. President Donald Trump used Twitter to disagree with the Fed and Mr Powell, saying the bank chairman had "let us down" while adding "I am certainly not getting much help from the Federal Reserve".
Loading
Professor Remolona said such pressure made life increasingly difficult for central banks, which had to maintain their independence from politicians. They also had to make decisions that could upset financial markets.
"There may have been a bit of reluctance to have cut because of President Trump saying they should cut," he said.
"I think the way markets react is also showing they've got spoilt. The markets think it's the job of the Fed to support them, but that's not the Fed's job."
Also adding to the problems facing banks are political issues such as the ongoing trade dispute between the US and China. The prospect of Brexit in October could also force central banks to take out additional insurance to protect local economies.
Shane is a senior economics correspondent for The Age and The Sydney Morning Herald.