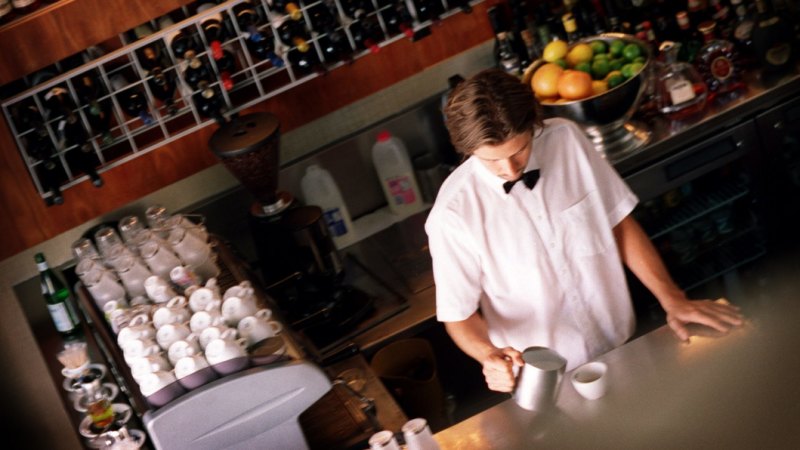 Average wage increases fell to 2.7 per cent in the March quarter, down by 0.1 per cent, making the Treasury forecast of wage growth hitting 3.25 per cent by 2020-21, then 3.5 per cent the following year, increasingly unlikely.
Loading
Public sector deals were the worst hit, with wage increases falling 0.3 per cent to just 2.4 per cent.
Federal Labor employment spokesman Brendan O'Connor seized on the ABS figures as evidence of "serious structural issues in the labour market" that were being exacerbated by government inaction to address "insecure work" and "soaring underemployment".
"Economic growth is slowing down, wages are stagnant and this government is pretending there is no problem," Mr O'Connor said.
Prime Minister Scott Morrison said on Thursday that his government had demonstrated that it was "on the side of the Australian people" through its tax policies.
Loading
"We've supported delivering tax cuts, tax relief for all working Australians, so they can keep more of what they earn," Mr Morrison said.
Jim Stanford, an economist at the Australia Institute's Centre for Future Work, said the soft wages data reflected an erosion of the power of unions to win bigger increases "in the face of … a very hostile legal and regulatory environment".
"The government should be looking at ways of rebuilding collective bargaining as a key support for wages," Professor Stanford said. "It is incredibly ironic that the government's top labour policy priority seems to be to further hamstring unions."
The House of Representatives passed the government's union-busting Ensuring Integrity Bill on Wednesday after Labor MPs spent three days arguing against it.
The government, which has the numbers in the lower house, is set to pass another bill to curtail unions' use of interest earned on worker entitlement funds.
But it needs the support of crossbencher Senator Jacqui Lambie or one of Centre Alliance's two senators to get the bills through the Senate, where it will be debated after a Senate inquiry reports in late October.
Dana is health and industrial relations reporter for The Sydney Morning Herald and The Age.