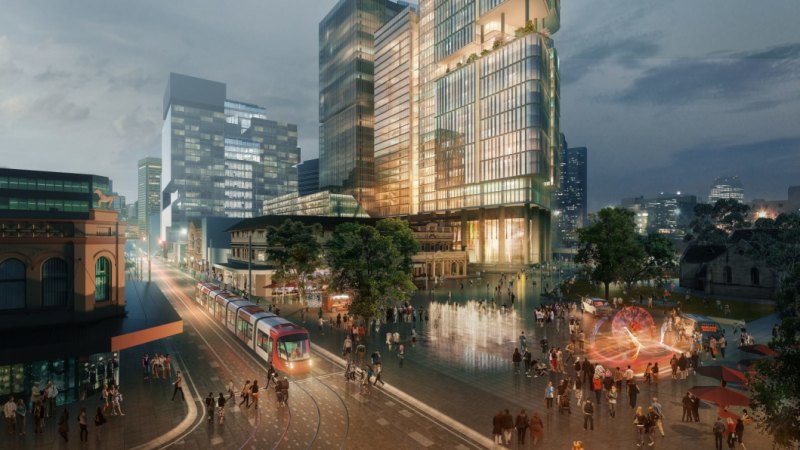 "Parramatta continues its upward trajectory, and the market is forging ahead with construction of new office accommodation," the Property Council of Australia's western Sydney regional director Ross Grove said.
The NSW government, QBE Insurance, Deloitte, PwC and KPMG have called the satellite city home and developers including GPT and Lang Walker are all undertaking major office projects.
Billion-dollar offices dominate Sydney's west
Last Monday Walker Corp awarded Built and Obayashi Corporation the contract to build Towers 6 and 8 Parramatta Square. The two towers mark the final stage of the $2.7 billion Parramatta Square development, scheduled for completion in 2023.
Adjoining 4 Parramatta Square are the interconnected 6 and 8, which on completion will rise 55 storeys, standing as the tallest building in western Sydney and the second-tallest office in NSW.
Stephen Panagiotopoulos, director of office leasing at CBRE, said the Parramatta skyline was evolving, with stage four of Parramatta Square close to topout and stage three well on the way.
The addition of 65,000 sq m of office space by the end of the year and an additional 40,000 sq m by July 2020 will create a 12.5 per cent stock increase within 12 months, all which is 100 per cent committed.
"The question comes if those tenants have taken too much space and how much sublease space is likely, as this might be the first real opportunity for direct/sublease rates to increase and create quality space that Parramatta has long been needing," Mr Panagiotopoulos said.
"On top of the sublease space coming to market, there is also the backfill which will come to the market, with Parramatta vacancy likely to increase by as much as 200 basis points over the next 12 months."
Mr Panagiotopoulos said this should see rental growth in the A- and B-grade markets plateau, while sublease space should achieve a premium on current passing rents and really push into the mid to high $600s for premium products.
At the same time, it is expected that incentives will start to soften slightly before a bounce-back into the second half of 2020.
"With limited availability in the sub-200-sq-m market, landlords with B- and C-grade assets have benefited by splitting floors to accommodate the competitive demand, resulting in an uplift of rent and tightening of incentives," he said.
Asking rents in the B-grade market are between $550 sq m and $600 sq m gross, with between $400 sq m and $440 sq m gross in the C-grade market.
"Although there is potential sublease space coming from the new development project, these spaces are more for tenants looking for areas over 5000 sq m, however, we feel this will be less likely to affect the sub-200 sq m market," he said.
Carolyn Cummins is Commercial Property Editor for The Sydney Morning Herald.