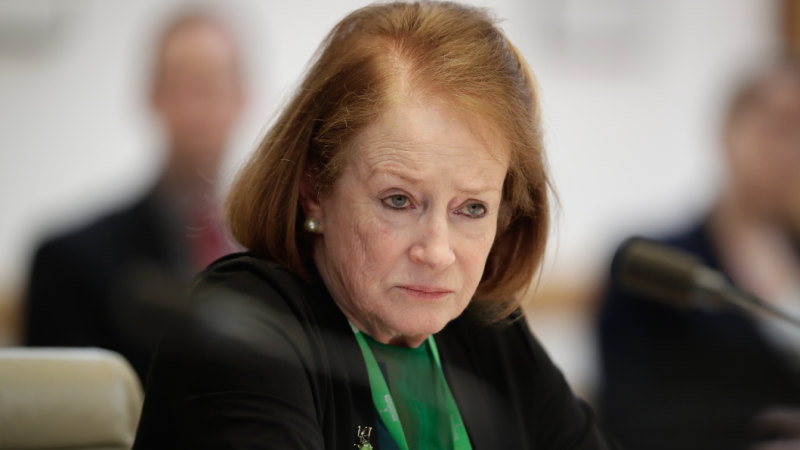 The raids were part of separate investigations into the leaking of government information that was used by those news organisations to report on matters of national security.
The parliamentary inquiry also encompasses laws introduced in 2015 giving agencies the power to view telecommunications metadata without a warrant – except for journalists.
In a submission to the committee, Ms Stone raised the idea of "enhancements" that would require ASIO to publicly report on the number of journalist information warrants issued. Currently, that information is classified.
Ms Stone also suggests ASIO could be forced to provide a report to the attorney-general on each metadata warrant issued – including whether the data enabled ASIO to identify the journalist's sources, and whether ASIO shared or would share the information with other domestic or foreign intelligence agencies.
A former Federal Court judge, Ms Stone did not explicitly endorse those proposals in her submission but suggested the committee "may wish to consider whether [they] would be desirable".
The IGIS scrutinises the activities of ASIO, ASIS, the Office of National Assessments, the Australian Signals Directorate, the Defence Intelligence Organisation and the Australian Geospatial-Intelligence Organisation.
In her submission, Ms Stone neither endorsed nor rejected a key demand of major media companies: that they should have the opportunity to contest warrants in court.
Rather, she noted: "Any introduction of contested hearings into the ASIO warrant process would represent a significant departure from the existing arrangements, and would require careful consideration."
In an earlier submission to the inquiry, the Australian Federal Police rejected the call for contested hearings, warning it would undermine investigations and give people time to "destroy evidence".
"It is often very important to the integrity of an investigation that persons of interest are not made aware of the investigation until such time as the warrant is executed," the agency said.
"An opportunity to make representations or submissions at the time of issuance would undermine investigations by alerting suspects and providing opportunities to destroy evidence."
The bipartisan committee, chaired by Liberal MP Andrew Hastie, will hold a series of public hearings from August 13.
Meanwhile, the ABC is challenging the warrant enabling the June 5 raid on its Ultimo headquarters, arguing it was "legally unreasonable" and "excessively broad". The AFP has agreed not to access the documents seized until the case is heard, probably in November.
News Corp is also preparing for a High Court challenge to the raid of Smethurst's Canberra home, arguing it breached the constitution's "implied right of political commun­ication".
Michael Koziol is a political correspondent for The Sydney Morning Herald and The Age.