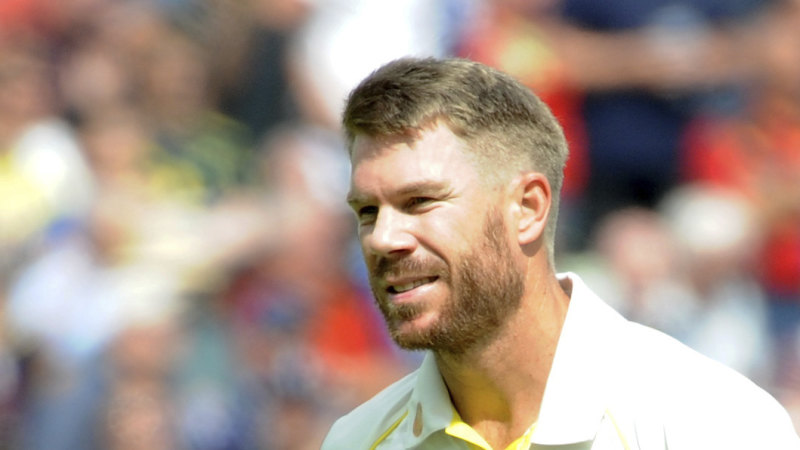 Thanks for sticking with me through to the end. It's been another engrossing day of Test cricket.
This first Test looks set for a thrilling finish at some point on days four or five.
Stand by for the news and views after play from Chris Barrett and Malcolm Knox.
I'll be back tonight at 8pm so join me then for the fourth day from Edgbaston.
Have a great Sunday.
The players are heading off the field due to bad light. That's stumps for the day.
Australia finish on 3/124, a lead of 34. So much rests on the shoulders of Steve Smith again. The former captain is unbeaten on 46, while Travis Head is on 21.
This was Australia's day though I'd rather be in England's position right now.
The match threatened to slip away from Australia on several occasions today but each time they have found a way to bounce back.
They grabbed three wickets in 11 balls in the first session only for Stuart Broad and Chris Woakes to regain the ascendancy for England with a 65-run stand for the ninth wicket.
Australia then lost David Warner and Cameron Bancroft cheaply, slumping to 2/27.
Usman Khawaja made a fluent 40 off 48 balls but just as you felt Australia were in a position to launch Ben Stokes struck.
While Smith is still at the crease there will be hope for Australia. It's going to make for great prime time viewing tonight.
This is the aftermath to Steve Smith being hit. I'll see if I can find a replay of the actual ball.
Ben Stokes lands a blow on Steve Smith. He's managed to collect the superstar batsman on the helmet with a 135.5 km/h (84.7 miles per hour) bumper.
Smith was almost through his pull shot when he was hit around the grille near his right ear.
It shook him a little. The Australian doctor Richard Saw was out there to check his wellbeing and given Smith the all clear.
If there were concerns, then Smith would have been taken into the rooms for a concussion test. That would have been a big moment in the game.
This was how Usman Khawaja lost his wicket.
What's your prediction for Australia's stumps score? There's 25 overs left in the day, Australia are 3/108 after 27 overs – a scoring rate of four runs per over.
There's still 25 overs to bowl, but with only about 45 minutes left of play I don't expect them to bowl more than 15 overs tops. If Australia can maintain this rate, they'll be around the 160-170 mark – a lead of about 70-80.
I don't think they'll be able to score as freely now that the ball's older, and England have adopted a more defensive field setting.
I've got Australia to be around the 150 mark, and I'm expecting at least one more wicket to fall. Hopefully, from an Australian perspective, it's not that of Steve Smith.
What was Travis Head thinking there? First ball after drinks, he was slow off the mark after being called through for a single by Steve Smith.
If Rory Burns had hit running in from square leg Head was out by a few feet. He gets a reprieve on nine.
I'm not sure Australia would have taken being three down when they regained the lead, but though England are still the favourites to win this game it looks a lot rosier for the visitors than it did when David Warner and Cameron Bancroft were out cheaply.
Australia have erased England's 90-run lead from the first innings, but it's cost them the wickets of David Warner, Cameron Bancroft and Usman Khawaja.
The breakthrough made, Moeen Ali comes back into the attack. No doubt this is so the off-spinner can get a crack early at the left-handed Travis Head.
It won't be easy for Head to get in on this pitch There's some menacing footmarks outside his off stump.