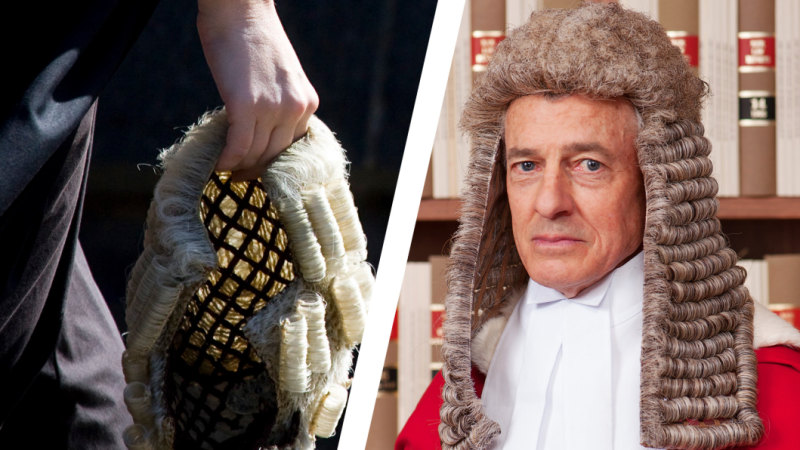 Supreme Court Justice Desmond Fagan called for "urgent" action last month to resolve the funding impasse after a high-profile murder trial slated to start in Sydney on July 8 was delayed until 2020 because defence barristers refused to accept low legal aid rates.
Loading
The accused will have been in custody on remand for approximately 3.5 years by the time the case proceeds to trial, Justice Fagan said.
In June, the NSW Bar Association took the extraordinary step of advising members that they had "no obligation" to take on legal aid cases while the Berejiklian government did nothing to address the "abysmal" state of funding.
Legal Aid, which provides free legal help to the most disadvantaged people in criminal and other disputes, has a team of in-house lawyers working on cases but briefs private lawyers to appear in almost 70 per cent of cases attracting a legal aid grant.
The fees paid to private lawyers acting in legally-aided cases have been frozen since 2007.
The report recommends an immediate increase in the hourly rate paid to private solicitors, from $150 to $210, with a proportionate increase of 40 per cent for barristers.
Shadow attorney-general Paul Lynch said "not increasing rates for over a decade is absurd" and "the government is happily letting the system descend into crisis".
"They appear unperturbed that they are imitating the English experience," Mr Lynch said.
"Failing to act will simply mean there won't be lawyers to appear for people. That's obviously bad for people who will not be represented – but it's also bad for the justice system as a whole.
"Unrepresented parties make courts less efficient and increase delays. That's bad for everyone involved including witnesses and victims."
Loading
Mr Lynch said the government had "continually fobbed this issue off by saying they were doing a review".
"They've done no such thing. Legal Aid prepared a business case which didn't survive this year's budget process," he said.
Solicitors acting in legally-aided matters in Victoria, South Australia and Queensland receive between $171 and $204 an hour across criminal and family law matters, compared with $150 in NSW. Solicitors acting on behalf of NSW government departments receive up to $290 an hour.
Legal Aid said the fee structure was "significantly out-of-date, inequitable and [did] … not compensate for full hours spent on activities".
Increasing the fees would deliver economic benefits outstripping the cost, the report said. It noted that "one NSW senior judge estimated that a self-represented litigant generally requires double the amount of time compared with represented parties".
Under the existing arrangements lawyers are paid fixed fees for some activities, including a day rate of $750 for solicitors appearing in court that is calculated on the basis of a five-hour day.
Lawyers said a typical court day was in excess of eight hours, meaning the effective hourly rate was less than $95. Legal Aid proposed an increase in the court hearing day from five to six hours and recommended an increase in other allowances including for prison visits.
Attorney-General Mark Speakman said: "The NSW government appreciates the dedication and professionalism of private legal practitioners who act in legally aided matters.
"A recent Legal Aid NSW (LANSW) review of fees paid to these practitioners is presently being considered by the government. Both the NSW Bar Association and Law Society of NSW were consulted as part of the LANSW review."
Michaela Whitbourn is a legal affairs reporter at The Sydney Morning Herald.