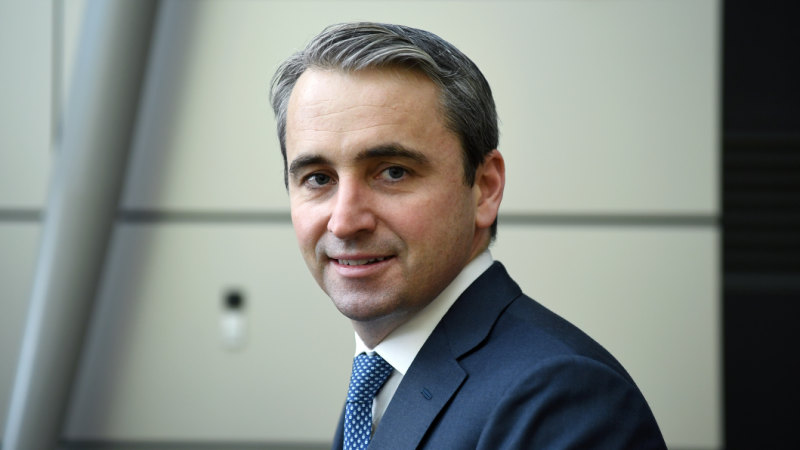 The compensation payments — which were in line with the bank's previous estimates — and the move to forfeit the potential bonus, come after CBA has in recent years faced several scandals including in financial advice and various types of insurance.
"There's a very clear recognition that the bank didn't get it right in a number of areas," chief executive Mathew Comyn told journalists.
Mr Comyn said some of the "issues" at the bank should never have happened, and they "should have been found earlier and addressed".
"We've spent a lot of time trying to get to the absolute bottom of any of the issues we've … discovered for ourselves, and we are working as quickly as we can to make sure that we refund our customers plus interest on top of that as quickly as possible," he said.
Loading
The bank's total profit of $8.5 billion for the financial year was weighed down by almost $1 billion in costs from customer refunds, including related administration costs. The bank also said it had forgone almost $300 million in income after scrapping a series of fees after a push to improve outcomes for customers.
One in four home loans is with the CBA, and the lending giant confirmed the housing market was stabilising, pointing to "slightly" higher growth in mortgage credit in its comments on the outlook.
Although Mr Comyn said the recent escalation in the trade war between China and the United States was a "clear downside risk", he was more positive in his commentary on the property market, saying CBA expected house prices may also improve "slightly".
As banks also face pressure on their lending to fossil fuel producers, CBA said it would quit the market for lending to thermal coal mines and coal-fired power stations by 2030, subject to Australia's energy security. The bank, which has more than $500 million in outstanding loans to thermal coal miners, had already cut its exposure to coal significantly in recent years.