Three men charged with firearm and reckless conduct after allegedly shooting at a police car in Sunbury, causing police to take refuge in a McDonald's restaurant, will face court today.
The Sunbury men, aged 18, 26 and 33, were remanded in custody yesterday and will face the Melbourne Magistrates Court today.
The charges include discharge a firearm at vehicle, reckless conduct endangering serious injury and prohibited person possess a firearm.
The conduct was described as "outrageous" by Assistant Commissioner Luke Cornelius and Senior Sergeant Wayne Gatt lamented disrespect for law enforcers and praised tougher penalties for those who attack police.
Traffic lights are flashing at the intersection of Collins Street and Exhibition street due to an electrical fault. Proceed with caution.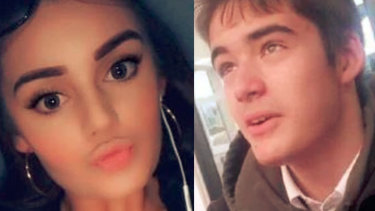 The Royal Melbourne hospital has confirmed the 17-year-old Frankston girl involved in Sunday's two-car fatal crash in Cranborne has improved from critical to serious. 
The incident brought the road toll to 181 lives lost, 61 more than the same time last year.
A fugitive in Germany has been nabbed with help from a swarm of vigilante wasps. Police said the sting unfolded when they tried to arrest the 32-year-old for failing to serve a custodial sentence. He jumped from a balcony straight into a nest of wasps, where he was attacked. He bolted into the street, but the wasps took chase. Police arrested their main as he huddled in a nearby inflatable pool. 
The average sunrise time in Melbourne for August is about 7.10am.  and people are taking stunning shots of these dark winter mornings, like this one by Agna, who describes herself as "a person who loves the moon". 
Warrigul Road in Bentleigh East has been re-opened northbound between Centre and North Roads following a serious collision that left a female driver fighting for her life. 
The woman was taken to The Alfred Hospital in a critical condition after sustaining head injuries. 
This morning the exclusive tag is splashed across the website and newspaper pages. Here are a few:
The Morrison government will launch a powerful inquiry into Australia's migration program, opening the door to further cuts in immigrant numbers and moves to push more migrants into the regions to take pressure off congested areas in Sydney and Melbourne.
Closely-guarded plans for Trump and Morrison to visit Ohio together next month come as expectations rise that the US President will visit Australia in December.
Recycling fund a 'PR stunt': A tax on every tonne of trash taken to tips in Victoria has contributed $1.7 billion in the last decade to state government coffers – but with the recycling system in chaos, one council wants its money back.