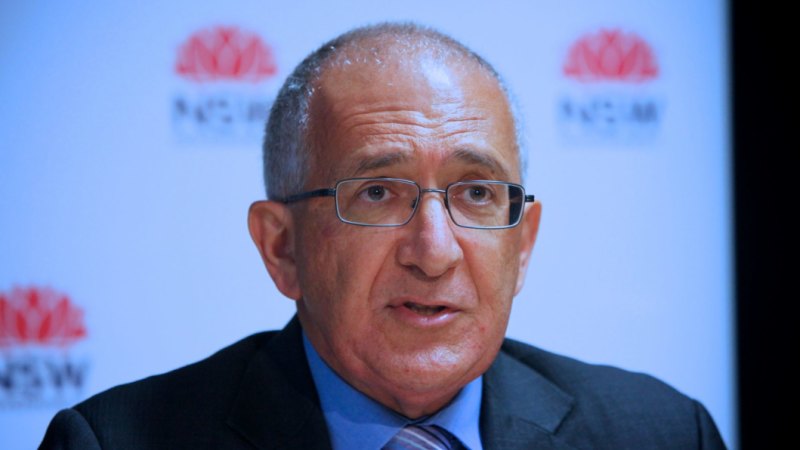 In late 2015, then NSW deputy premier and justice minister Troy Grant pushed through legislation bringing administrative control of gambling regulation under the direction of the minister.
The legislation saw the creation of Liquor and Gaming NSW, to act as the industry regulator. Mr Sidoti resigned in the wake of the changes.
Government inspectors and auditors who were based at The Star were absorbed into a larger team of inspectors to perform random checks. Mr Sidoti said "ILGA has been weakened by the changes" but stressed he didn't "see the current crisis as a direct consequence of the changes".
He said examples of political figures or regulators moving into the industry was difficult to manage but strict legal provisions covered the area.
Micheil Brodie, the former chief executive of ILGA from 2013-2016, was wooed to work for The Star in 2017. Mr Sidoti said there was "a 12-month separation with Micheil" but noted his move would "not have been possible" if the government had not "stuffed up" the legislation.
During Mr Brodie's tenure, ILGA was involved in regulatory decisions relating to The Star and also rival Crown Resorts' planned $2 billion hotel and casino resort at Barangaroo.
Mr Brodie became an adviser on responsible gambling and compliance for The Star Entertainment Group, which owns The Star, Treasury casino in Brisbane and Jupiters on the Gold Coast.
At the time, Mr Brodie argued he was not reclassified as a key official after his former role was abolished and that the new job does not involve advising Star on gambling compliance matters.
"It's about whole of group compliance. My expertise is in risk and regulation," he said.
The most recent review of The Star conducted in 2016 by Jonathan Horton QC found the venue "appears to be resistant to criminal influence" and "has no business association, so far as I have been able to ascertain, with a person or body that is not of good repute.
"It has systems and practices that reasonably ensure the honest conduct of gambling and the minimisation of harm to the public."
Mr Sidoti said regulators need independence, resources and powers to be effective.
"The fundamental question is do we want to have casinos or not," he said.
"If we want to we have to accept inherent risks involved in that and those risks can be monitored and limited but not eliminated."
A spokesperson for The Star Entertainment Group said on Tuesday night: "It's important to have an effective regulatory framework which includes the comprehensive casino licence reviews carried out in NSW."
Michael Evans is Investigations Editor at The Sydney Morning Herald.