In a move desgined to allow Muslim and Hindu teammates to enjoy the sumptuous spreads laid on at lunch and tea, an English cricket club has decided to go vegan.
Players at the Earley Cricket Club in Reading are now served a menu featuring vegan-friendly Moroccan tagine, curries and rice, lasagne, garlic bread and spaghetti bolognaise.
And in a push to go completely animal-free, the club is also trialling vegan cricket balls, made from synthetic leather.
One man is fighting for his life and another is in a serious condition after separate stabbings in Melbourne's north and north-east last night.
Police were called to Ramu Parade in Heidelberg West just before 6pm and found a man with stab wounds. He was taken to hospital with life-threatening injuries.
Just half an hour later, a man was found on Darebin Road in Thornbury with injuries believed to be stab wounds.
The man, aged in his 60s, was taken to hospital with serious injuries.
It is believed the man knew his alleged offender.
I wasn't the only one having trouble with today's Target word.
Here's a clue from our morning homepage editor and resident clue-writer: "Did you think, like me, that you'd have to think about this one? Yeah we were wrong, it's not ruminate. It's a tiny bit different."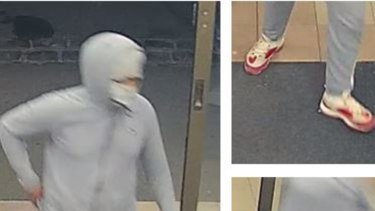 Police have released images of the second man they would like to speak to about that terrifying armed robbery in Ascot Vale last night.
The man is described as African in appearance, and about 181cm tall with a medium build.
He was wearing a grey hooded jacket, grey tracksuit pants with a thick stripe down the leg and distinctive red and white sneakers.
Anyone with information should contact Crime Stoppers on 1800 333 000 or at www.crimestoppersvic.com.au
Here's a recap of our top story:
A security guard was bound by the wrists and staff threatened with machetes during an armed robbery in Ascot Vale last night.
A 19-year-old Flemington man and another man allegedly entered the Union Road pharmacy just before midnight brandishing machetes and threatening staff members and a security guard.
The pair allegedly grabbed cash and prescription drugs before fleeing on foot.
The Flemington man was arrested by police in nearby Blamey Street, and has been charged with armed robbery and recklessly cause injury. He will appear in court today.
The second man remains on the run.
One staff member, a 51-year-old woman from Taylors Lakes, received a minor hand injury and was treated at the scene. A second woman who was working at the time was not physically injured.
The security guard, a 22-year-old St Albans man was allegedly bound by the wrists by one of the offenders, while a 30-year-old male customer who was inside the store at the time hid at the back of the store.
Anyone with information should contact Crime Stoppers on 1800 333 000 or at www.crimestoppersvic.com.au
There are major delays on the Lilydale line after an earlier cancelled train.
There are also minor delays or travel alerts on half the lines, some due to that earlier vandalised train at Werribee which is clearly having knock-on effects for the morning peak.
Check out the Metro Trains website for more details on your line.
There are big delays on the Western Ring Road this morning after a multi-car crash on the Western Ring Road this morning. Two lanes are blocked near the Tullamarine Freeway entry ramp and the speed has been reduced to 40km/h.
In Surrey Hills, one lane is blocked in each direction on Canterbury Road near Elgar Road after a crash. Emergency crews are on site and speeds have been reduced to 40km/h.
And there's an accident in Hampton, with lanes blocked both ways on Hampton St near Willis St.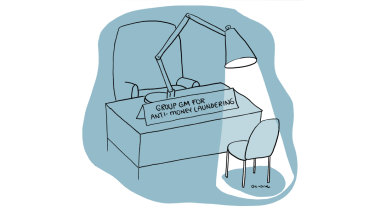 It's one of the busier and tougher challenges in corporate Australia. Crown Resorts is searching for someone new to stop people washing their dirty cash through its casinos in Perth and Melbourne, writes Samantha Hutchinson and Michael Koziol.
Officially, they're calling the position "group general manager anti-money laundering".
In practice, Crown is looking for someone to work with the company's legal team and chief legal officer of Australian resorts Joshua Preston. The new recruit will take responsibility for handling Crown's anti-money-laundering program and obligations.
Crown Resorts corporate affairs boss Natasha Stipanov declined to respond to questions about the position on Thursday, including whether the role was currently vacant, and if so, how long the position had been vacant for.