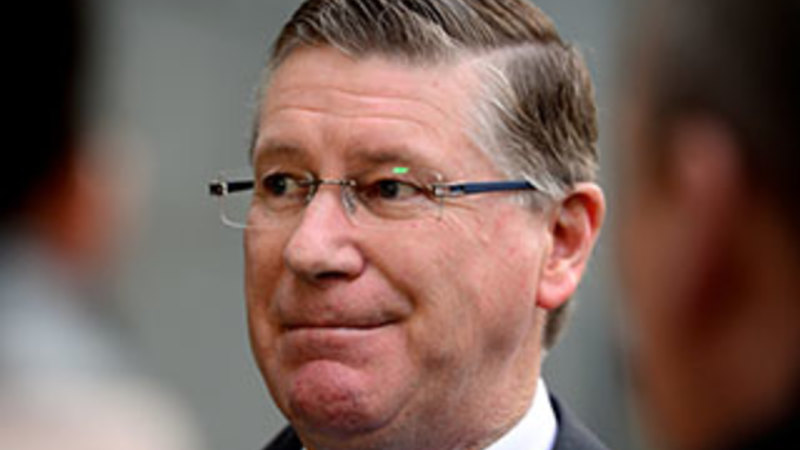 "Because if their best and brightest can't get that education, that stymies those regions and communities," he said, arguing that bridging the education divide would also boost the economy.
"The nation is driving around with a handbrake on," he said.
"It's a bit like when you used to argue that 51 per cent of the population – women – not getting education and employment opportunities was a huge cost to the nation. Because you're not getting the most out of everyone in the community."
Growing regional higher education providers would boost the surrounding economies, Dr Napthine argued, saying it would also assist with decentralisation by taking people out of the major cities.
The report found people from rural areas were half as likely to get a bachelor degree or above qualification by age 35 compared with their counterparts in the cities. They were 40 per cent less likely to achieve qualifications of certificate IV level or above.
Loading
Mr Tehan has accepted the aims of the strategy's overarching recommendations but said he would be consulting on the specific measures, some of which would require major funding commitments.
Dr Napthine said he was confident the government understood the need for the strategy to be implemented.
"I think over time they will be increasing the commitments to deliver it. But some of the things don't require a lot of funding," he said.
He pointed to boosted pastoral care, mentoring and other forms of support for students who had relocated to enrol in tertiary education.
"When students come from overseas … we make sure they are comfortable and supported. Yet we can have students coming from remote areas and coming to the city when they've never been there before and they are left to sink or swim," he said.
"A simple thing is that all universities should have specific programs to identify rural and regional students and provide them with support. That would significantly reduce the dropout rate of country kids. Not a big cost."
Caroline Perkins, executive director of the Regional Universities Network, backed the strategy and said it would benefit rural students, communities and universities.
"RUN has consistently advocated for the issues addressed in the review's key recommendations, namely: improving access to tertiary study options in regional areas, including through more places for regional campuses; assisting [regional, rural and remote] students with financial and other support; and strengthening the role of tertiary education providers in regional development."
Fergus Hunter is an education and communications reporter for The Sydney Morning Herald and The Age.