And that's a wrap from us today. 
Hopefully you're either safe at your destination, or on your way. And don't forget to keep an eye on the weather this afternoon to avoid getting caught in storms during your evening commute.
We'll have all the latest news and views for you here at theage.com.au throughout the day.
Have a great day, and we'll see you bright and early tomorrow!
And in good news, trains are running again on the Cranbourne and Pakenham lines. There are still delays of up to 45 minutes, but that should improve shortly.
There are also minor delays on the Frankston and Mernda lines.
Did our Target editor have a crystal ball this morning? The nine-letter word seemed strangely appropriate this morning.
Well done to Jacob Holman, Susan Munday and Elizabeth.
My fellow blogger Craig Butt informs me yesterday's nine-letter word was EMBROILED, and the first to email the answer was Sue M, while the first on Twitter was Thomas Burgess.
One of our editors has been sitting on a stationary train for more than half an hour now on the Cranbourne and Pakenham lines.
An ill passenger is receiving treatment at Caulfield station, and all trains have been suspended.
Metro has ordered 45 buses and say they are on the way, but they may take a while. Hang in there.
Our breaking news reporter Simone Fox Koob has turned weather reporter this morning. And the forecast isn't great:
Spring may have technically arrived, but it will be a while longer until Melburnians can ditch their umbrellas and welcome cheerier conditions.
From Thursday night, showers will start increasing across the state and last for several days, accompanied by gale force winds and potential thunderstorms.
A low pressure system approaching from the west will see rainfall of up to five millimetres in western Victoria on Thursday afternoon, before the wintry weather hits Melbourne.
Up to 10 millimetres of rain is expected in the city and strong winds of up to 40 km/h.
Public transport advocate Daniel Bowen is caught up in the drama.
Trains have just been suspended on the Cranbourne and Pakenham lines due to an ill passenger at Caulfield.
Buses will replace trains between Oakleigh and Caulfield.
Metro Trains says 30 buses have been ordered, but they may take up to 45 minutes to arrive.
Trains will continue to run between Flinders Street and Caulfield, and between Oakleigh and Pakenham/Cranbourne.
Delays on the Pakenham line have ballooned out to 45 minutes this morning due to an ill passenger requiring "urgent medical assistance" at Caulfield.
Trains have been stopped at all available platforms, and commuters are being warned that services may be changed at short service.
Are you on a stopped train?  Let us know via email or Twitter.
Two youngsters playing a game of hide and seek with security had a fairly rubbish time of it earlier this week.
The 11-year-old and 14-year old were at a Taylors Lakes shopping centre when they allegedly hid from security in a dumpster just before 4am.
But it was bad timing, with a rubbish truck collecting the contents of the bin, including the two kids, shortly after.
Coincidentally, the bin's next stop was Broadmeadows Police Station.  Luckily, the driver heard the boys yelling from the back of the truck and police were able to help remove the pair.
The two, who were known to police, received minor injuries and were assessed by paramedics at the scene.
Police will not be taking any further action.
The "corporate kiss" has caused more than a little discussion in the office this morning. Pru Goward, a former sex discrimination commissioner, has her say: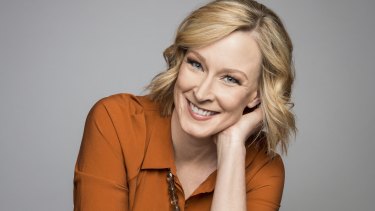 Thank goodness the ABC's Leigh Sales has finally called it out. It is time for Australia to talk about kissing. Unwanted, unwarranted kissing, that is. Not just of women, but of little girls too.
The kissing game must stop. This is a peculiarly Australian masculine manoeuvre. We all know how it is played: two people in suits greet each other, man leans across to unsuspecting woman and draws her in for a puckered-up invasion of her facial space, almost always, note, in front of people. She thrusts out her hand to intercept the grab, offering a handshake instead. He is having none of it and with a light toss of his head proceeds to plant his modest dose of bacteria-ridden saliva and breath of the unflossed kind on her shrinking cheek, while playfully telling her that her efforts at rejection are crazy/unfriendly/unnecessary. In front of everyone, of course.
Mostly we just move on. Sigh.
Clearly a kiss on the lips (universal sound of women retching) was a bridge too far for Leigh Sales. I have a vision of the tall, imposing television interviewer looking down her patrician nose as she gave him the telling-off of tellings-off in front of 200 people for whom I trust it was a life-changing event.