Apple is in a "holding pattern" until it rolls out 5G phones with faster mobile data speeds next year, analysts said. Instead, services like the television content featuring the likes of Oprah Winfrey that will compete with Netflix and Disney could take centre stage.
While Apple has long boasted that controlling both the hardware and software of its devices results in polished products that command premium prices, the company is now cementing services as the third element in the equation.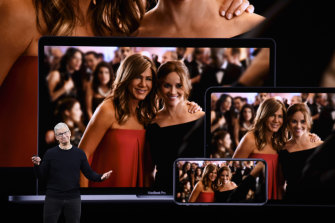 The new strategy, which Apple hinted at during an event in March where it gave some details about the streaming TV service, comes as iPhone sales have declined year-over-year for the past two fiscal quarters and investors are fixed on the growth potential for services.
Apple also announced its video game service, Apple Arcade, will be a tab in the App Store and available starting September 19. It's also expected to cost $7.99 per month in Australia.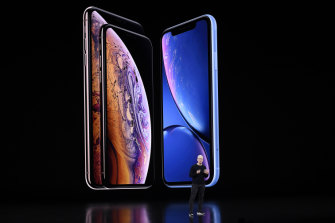 With streaming content, Apple is entering a crowded field. Since Apple's initial television event in March, rivals like Disney have since announced an $8.99 per month service that will contain that firm's iconic children's content, as well as Marvel and Star Wars films and TV shows.
Apple also unveiled updates to the Apple Watch and iPad.
The Apple Watch Series 5 will have an always-on display, an 18-hour battery life and international emergency calling in over 150 countries. Prices start at $649 and in the devices will be in stores on September 20.
Apple said the seventh generation of the standard iPad will start at $529 and be available in stores on September 30.