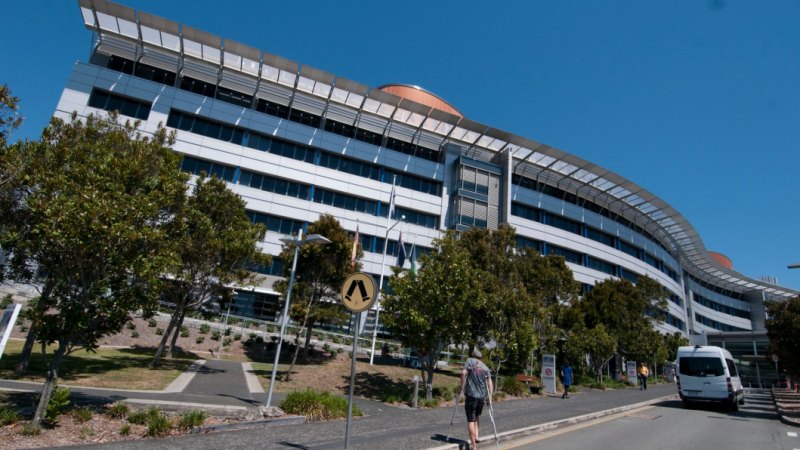 "Standard contingency plans were enacted and this ensured there was no impact on patient safety during this time."
Loading
It's understood the issues lasted for about two hours, with the issues resolved shortly after 6pm.
During the downtime, hospital staff were advised to prescribe emergency medications on paper, with scripts  completed on paper as required.
Operating theatres were advised to go to paper records for all new cases.
"Standard contingency plans were enacted and this ensured there was no impact on patient safety during this time," the spokeswoman said.
Loading
A similar incident occurred in some hospitals with the software last month, also following a software update.
Hospitals with the ieMR software already fully integrated include Brisbane's Princess Alexandra Hospital and the Queensland Children's Hospital, Logan Hospital, both the Gold and Sunshine Coast University Hospitals, as well as Townsville Hospital.
The Royal Brisbane Hospital and Cairns Hospital both have partial rollout of the software and it's understood both were also affected on Tuesday.
It comes after Health Minister Steven Miles announced earlier this year that the government was pausing the rollout of the troubled software until 2021.
Mr Miles announced during state budget estimates hearings in July that the next multi-million dollar funding packages for the rollout were being delayed, with the government to instead comb through the data currently being collected in the hospitals with the software already in place.
"…The next frontier is analysing the millions of pieces of data now collected in Queensland's hospitals every single day and putting it all together," Mr Miles told estimates.
The previous head of eHealth Queensland, the agency tasked with the ieMR rollout, Richard Ashby, resigned in late January after allegations of an inappropriate relationship with a staff member were referred to the Crime and Corruption Commission.
Dr Ashby had been fast-tracking the ieMR rollout, with a deadline of June 2020 to have 25 hospitals online.
A Brisbane Times investigation into the troubled project has revealed clinicians and medical organisations have been calling for a suspension of the program amid serious patient safety concerns.
Gold Coast Hospital and Health Service senior executive Damian Green was announced last week as Mr Ashby's replacement.
Stuart Layt covers health, science and technology for the Brisbane Times. He was formerly the Queensland political reporter for AAP.