A government spokesman attempted to row back on the comments later in the day. "It is not true that we have decided on the disposal method," Chief Cabinet Secretary Yoshihide Suga told reporters last night.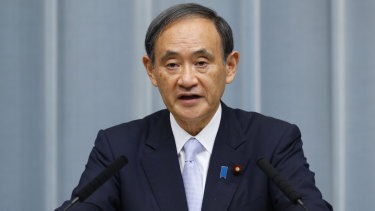 Tepco has claimed that the water only contains tritium, an isotope of hydrogen that is difficult to separate but poses little danger to human health.
But government documents leaked to The Daily Telegraph last year show that the water still contains radioactive material – including strontium, iodine, rhodium and cobalt – well above legally permitted levels.
The Japanese government has commissioned a panel to find a more permanent solution. It is also considering burying the radioactive water in concrete pits well below the surface or injecting it into deep geological strata.
Residents and fishermen have already expressed strong opposition to releasing the water into the ocean.
Greenpeace has issued a strongly worded statement condemning Harada's proposal. It said the minister's statement was "wholly inaccurate – both scientifically and politically".
"The Japanese government has been presented with technical options, including from US nuclear companies, for removing radioactive tritium from the contaminated water – so far it has chosen for financial and political reasons to ignore these," it added.
Any green light from the government to dump the waste into the sea would anger neighbours such as South Korea, which summoned a senior Japanese embassy official last month to explain how the water would be dealt with.
Environmental groups caution that radionuclides can build up in fish and shellfish, for example, and strontium in the bones of small fish. If ingested by humans, strontium 90 can cause bone cancer or leukaemia.
Telegraph, London