Just over 10 degrees in the city now, though it feels more like seven. Keep the brolly handy. There are showers and possibly even hail predicted for the rest of today.
A few delays on the Frankston, Hurstbridge and Mernda lines thanks to faulty trains and equipment issues. 
That's all from us today. We'll be back from 6am tomorrow. Have a fabulous day.
Did you get this morning's Target word? Too easy for a clue today, we reckon. And it was lovely to see lots of fresh names in the brainiac division.
First in with the correct answer today were: Bec Allan, Nanda Joglekar, Sue Munday, Nick Place and Virginia Testro.
Here are the letters in case you're still struggling. We'll print the solution tomorrow.
We've been holding onto this for a while but it's still a good question from the Public Transport Users Association's Daniel Bowen: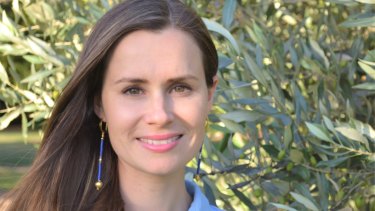 One last look at the headlines. Former foreign minister Julie Bishop has offered to assist the Morrison government with negotiations over the Australian citizens detained in Iran. Foreign Minister Marise Payne is lobbying for the release of two travel bloggers and a university lecturer who have been detained in an Iranian prison.
In other news: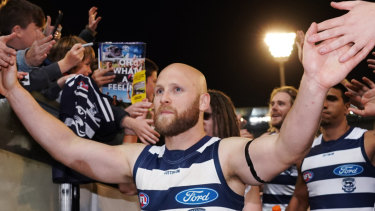 To the AFL. This has been a special finals series from the veteran warriors. Ageing champions have reprised their best to deliver performances resembling their peak years, says senior sports writer Michael Gleeson.
Luke Hodge's best game for Brisbane was his second-last, the qualifying final loss to Richmond. He was superb that night and very good again on Saturday at the Gabba against GWS.
Hodge retired after Saturday night's game. But the player he leaves behind as the lone survivor from that vaunted draft of 2001 – Gary Ablett – is yet to be as influential this September as his fellow twilight stars. His time is now.
Here's one to bookmark for your commute home. An investigation by The Age asks the important question: Are we failing victims of sexual violence?
Today, Rachael Dexter examines why so few men report sexual abuse. You can read the complete series here, where survivors share their experiences of the criminal justice system and data reveals the crushing reality of what happens when victims seek justice.
It's not over yet. Looks like we may be in for a repeat of last year's late finish to the snow season, with more falls on the way. Could be time to squeeze in one more run down the mountains.
In the latest from the mess that is Brexit, Boris Johnson has been mocked after comparing himself to the Hulk.
Johnson faces considerable legal and political hurdles, but told the Mail on Sunday he will meet the Halloween exit deadline regardless.
"The madder Hulk gets, the stronger Hulk gets," he told the tabloid, invoking the comic book and film character known for formidable but destructive strength.
Here's a tip: the worst time to enrol in a TAFE course to become a celebrant is during a period of personal heartbreak. That's what Melbourne Fringe performer Annie Louey discovered. Luckily, her pain becomes excellent fodder for an amusing deep dive into relationships.
It's a warm hour that really hits its straps at the halfway mark, says reviewer Emma Koehn. Fringe is on until September 29. See more show reviews here.