Nicole "Nikki" Teo underwent mandatory blood and urine tests, and was on Thursday charged with dangerous driving occasioning grievous bodily harm, negligent driving occasioning grievous bodily harm, not keeping left and not giving her particulars to police.
Ms Teo allegedly refused to give her version of the accident to police.
She was granted conditional bail and is due to appear in Windsor Local Court next month.
Mr Ross, the former "Supreme Commander" of the Comanchero, is known as a founding father of bikie gangs in Australia.
Now a grandfather of 12 and the captain of his local Rural Fire Service, Mr Ross spent five years behind bars over his role in the infamous 1984 Milperra Massacre, in which seven people died in a showdown between the Comanchero and the Bandidos.
Initially sentenced to life behind bars, Mr Ross was released from prison in 1992.
Ms Teo's Facebook shows the St Catherine's School graduate in far-flung destinations around the world including New York, Norway and Greece.
Ms Teo's father is the controversial Dr Charlie Teo AM, the self-proclaimed world's greatest neurosurgeon.
As revealed by the Herald earlier this month, Dr Teo's colleagues have raised serious questions about his behaviour during operations.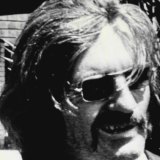 Dr Teo denied the allegations.
More to come
Sally Rawsthorne is a Crime Reporter for The Sydney Morning Herald.