Mr Frost's father, Doug, was Thorpe's swimming coach during the time of the alleged assaults.
Police say Mr Frost was working at the Doug Frost Swim School part-time at the time of the assaults before the swim school was deregistered in 2012.
There is no suggestion that Mr Thorpe was involved in or knew about any wrongdoing.
After the closure of his father's pool, Mr Frost had a stint in hospitality, police say. He entered series one of MasterChef as per a personal bio on food website Delicious.
In 2016, he was then employed as a classroom teacher at the NSW Department of Education.
A spokesman for the department said last week that the accused was employed as a casual teacher who "has now been stood down".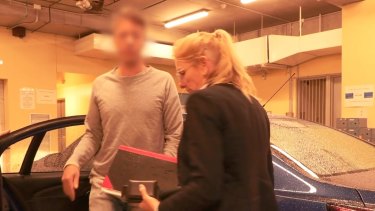 He was also employed as a casual lecturer at the University of NSW.
After "urgently reviewing the matter" last Wednesday, a spokesperson for the university said Mr Frost's employment had been "discontinued".
Police believe Mr Thorpe and Mr Frost would have crossed paths at some point during his father's time as the Olympic champion's swim coach.
Doug, who founded the Doug Frost Swim School in 1978, was a swim coach on the 1998 Commonwealth Games team and at the 2000 Sydney Olympic Games. Tracey Menzies took over his coaching duties of Thorpe in 2002 when the swimmer was 20.
Mr Frost, who is believed to have a wife and children, did not apply for bail for the original charges and it was formally refused.
Sarah is a journalist for The Sydney Morning Herald.