Linnell hopes his new biography of Buckley, Buckley's Chance, to be released on Tuesday, will introduce a new generation to "the wild white man" who he says is more deserving of being celebrated as a founding father of Melbourne than John Batman or John Fawkner.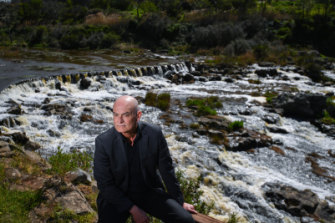 Linnell, a former Nine director of news, 2UE breakfast co-host and Fairfax editorial director, says he is already considering TV and film offers.
Growing up in Geelong, Linnell would visit Buckley's Falls in Highton, where the man himself once swam and fished, and Buckley's Cave near Point Lonsdale Lighthouse.
Linnell's father explained Buckley was ''this big bloke who lived with the Aboriginals around here'' but the topic wasn't taught at school.
After Linnell's Sydney radio gig ended last year, he seized the chance to explore the ''amazing story'' of the wild white man.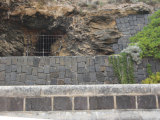 Linnell threw out a 20,000-word draft and rewrote the whole book as if he were holding a conversation with Buckley.
It served, says Linnell, ''to breathe life into this extraordinary character. And the book took on a life of its own''.
When Buckley bolted into the bush in 1803, he was dodging years of prison and slave labour. He thought Sydney was nearby.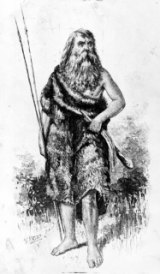 ''He thought, 'I'd rather run, and take a chance','' Linnell says.
Buckley lived with Wadawurrung clans between today's Point Lonsdale, Geelong and Ballarat.
Linnell says one reason he survived was because Aborigines saw him as the reincarnation of ancestors, so he was not expected to fight in some of the inter-tribal conflicts.
Buckley only made contact with white settlers in 1835 after his close indigenous clan members had died.
Linnell speculates that at age 55, Buckley feared for his future, and with European ships sighted off shore, he maybe sensed ''things were about to change''.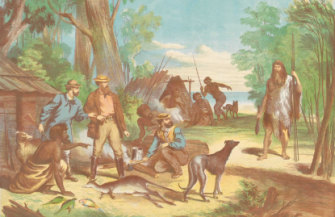 For two years, in the then tiny village of Melbourne, Buckley worked as an interpreter for Batman, then as a police aide, but became disturbed by the brutal treatment of Aboriginal people.
Buckley knew Woolmudgin, a local man who was tied to a tree in the Geelong area in 1836 by the notoriously bloodthirsty English settler Frederick Taylor and then shot dead by Taylor's shepherd John Whitehead.
The culprits escaped without penalty.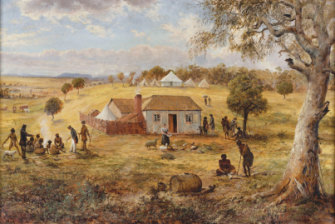 Buckley was ''trapped between two cultures'' — accused both of helping give up Aboriginal land to the whites and of being in the natives' camp. Linnell says Buckley left Melbourne in 1837 to live in Tasmania because he feared for his life.
In Hobart in 1840 at the age of 57, the two-metre tall Buckley married tiny 26-year-old Irishwoman, Julia Eagers.
He had 16 years of married life before dying in an accident in 1856.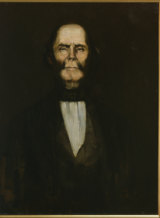 Linnell wants the book ''to open people's eyes, to the way Melbourne was founded.''
''There's blood right through the soil of Victoria, it stains Australia,'' he said.
''I think we've been struggling, particularly in the last 30 years with, how do we move on.''
At a time when we're erasing traces of Batman across Melbourne, asks Linnell, ''why isn't there a statue of William Buckley?
''Doesn't he represent everything that Melbourne has come to be? That there's this sense of reconciliation now.
"His time has come.''
Carolyn Webb is a reporter for The Age.