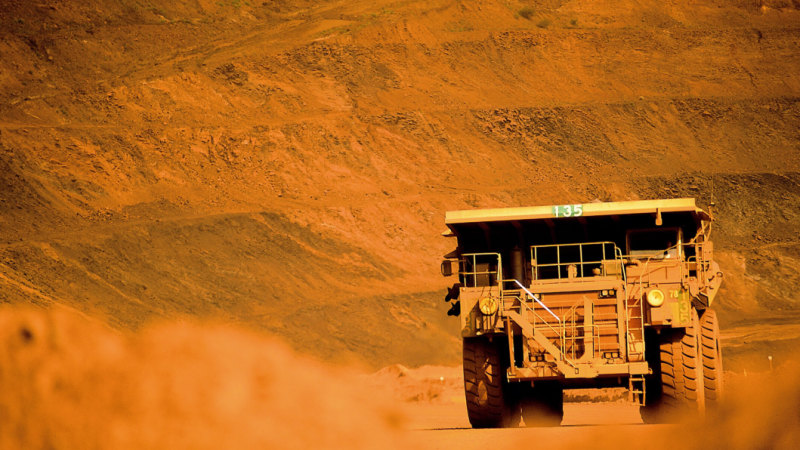 Not only has the increase in iron ore exports boosted corporate profits, it has pushed cash into the federal and West Australian budgets. Last week the West Australian government reported its first surplus in five years, due in part to iron ore royalties being 33 per cent or $1.7 billion better than originally predicted.
Forecasts for gold exports have been lifted by more than a quarter over last year's initial predictions, with the precious metal now tipped to be worth almost $25 billion in overseas sales this year.
Gold has been a beneficiary of the US-China trade war. Brexit is also leading to support for a commodity heavily dependent on investor sentiment about the state of the global economy.
Departmental chief economist David Turvey cautioned that while resource and mineral exports were looking exceptionally strong, they could also be affected by economic swings in our major trading partners.
"Global cutbacks in manufacturing production are already flowing through into commodity markets and the outlook for world industrial production has deteriorated," he noted.
At $282 billion, resource exports this year are tipped to be $54.6 billion more than the nation shipped in 2017-18. Half of that improvement is due to iron ore.
The strong demand for steel inputs is reflected in metallurgical coal exports, which are tipped to hit $37.2 billion this year. A year ago the department was tipping $30.6 billion.
As with iron ore, a surge in global prices has pushed up export receipts for metallurgical coal. A slightly weaker Australian dollar has also aided the commodities.
It has not been as easy for the thermal coal sector, with exports tipped to edge down to $20 billion this year and then $18.2 billion in 2020-21 as growing supply out of nations including Indonesia and Russia hits global prices.
While there has been ongoing pressure on thermal coal, the LNG sector has surged. Exports this year are tipped to reach a record $52.1 billion. In 2017-18, LNG exports were worth $30.9 billion.
Exports of lead, nickel and alumina are all expected to be stronger than had been forecast a year ago.  Nickel prices alone are tipped to be more than a quarter higher than in 2018-19.
But some sectors will struggle, with copper, aluminium and zinc exports downgraded in part due to lower prices.
Resources Minister Matt Canavan said iron ore and LNG were underpinning the expected record export performance.
"The report highlights the importance of our mining industry in supporting our overall economic growth," he said.
"It directly accounted for a third of the growth in Australia's GDP in the year to the June quarter 2019, and resource and energy export earnings are expected to reach $282 billion in 2019-20."
Shane is a senior economics correspondent for The Age and The Sydney Morning Herald.