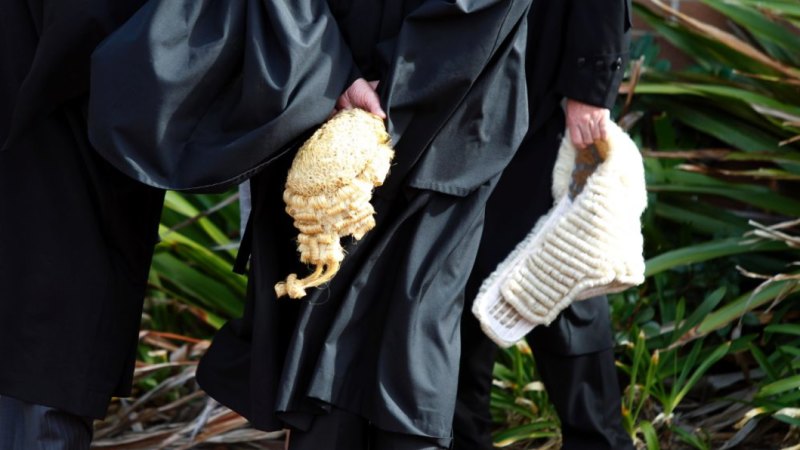 The prosecution also argued the grandfather had "ambushed" the girl's mother and stepfather the next day to ensure "that he got his story in first".
The jury heard evidence the grandfather had been pacing up and down on the deck the morning after the alleged attack.
"The head down. Hands fidgeting, moving quickly, speaking fast. And ultimately, of him pedalling the same lies to [the girl's] parents, as he tried to sell to her when she woke up, to find him raping her," the prosecution alleged.
"Now I ask you, members of the jury, is [that] the behaviour of a loving grandfather who woke to find his granddaughter, clearly and visibly disturbed by a nightmare. Does it make sense?".
The prosecution submitted the conduct was evidence of the grandfather's awareness of his guilt and the jury could use it to support the girl's complaint.
The defence said the grandfather had been having a coffee on the back deck and was upset about his granddaughter's "wrongful accusation".
"It's ridiculous to suggest that anybody was ambushed the next morning," the defence said.
"All I suggest we were dealing with, is a man who was in a state of disbelief as to what had been said by his granddaughter.
"Here's the kicker, he raises it the next morning to both of their parents. And neither of the parents do anything at all. Nothing. They have a barbecue."
On Friday, Court of Appeal president Walter Sofronoff along with Justices Debra Mullins and Peter Davis unanimously agreed a miscarriage of justice had occurred and ordered a retrial.
"His Honour, by directing the jury to give consideration to statements of the appellant 'complaining about [the girl] being crazy', and '[the girl] not having any clothes on and screaming and… behaving in a crazy manner', was inviting the jury to conclude a consciousness of guilt by the appellant telling untruths," Justice Davis wrote.
"The trial has miscarried due to submissions made by counsel and directions made by the learned trial judge concerning the post-offence conduct and the convictions must be quashed."
Lydia Lynch is a reporter for the Brisbane Times