Frost offered his last cigarette to Mr Rowley, called him "mate", but claimed that after some time his victim followed him, became aggressive and approached Frost with his arm raised and a bottle in his hand.
"In what can only be described as a violent and disproportionate response, you deliberately stabbed Mr Rowley in the back," Justice James Elliot told the Supreme Court on Thursday.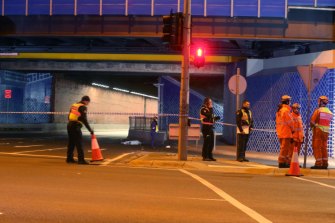 "After stabbing Mr Rowley, you showed no concern for Mr Rowley's wellbeing."
An autopsy of the 24-year-old revealed the stab wound was 4.5 centimetres long and 19 centimetres deep, piercing the right lung.
A toxicology report found Mr Rowley had a blood alcohol reading of 0.26 per cent, as well as cannabis and methamphetamine in his system.
As Justice Elliot sentenced Frost to 10½ years in prison, he told the court he had a troubled upbringing, including receiving a gunshot to the head that resulted in him being in an induced coma.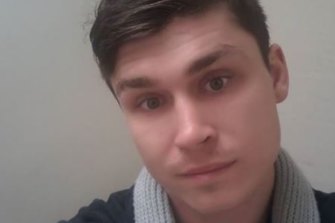 But Frost interjected in an angry outburst.
"I was shot 11 times, Your Honour, 11 times," Frost said. "Tell it properly, I don't want to hear this shit."
Frost's lawyer Ashley Halphen had earlier argued the attack was provoked, spontaneous, "truly out of the blue" and not premeditated.
But Justice Elliot disagreed and said he could not be satisfied that the circumstances would lead someont to "drive such a large knife into the torso of another" person, and described the stabbing as disproportionate and unwarranted.
"You have shown little remorse, if any, and no discount to your sentence will be afforded in this regard" Justice Elliot said.
"I do not see your prospects of rehabilitation to be strong."
Loading
Frost has an extensive criminal history and told a psychiatrist that he did not find prison settings difficult, Justice Elliot said.
"As is evident, since 2009, you have been a member of the community for only a little over a year, having spent the majority of that time in custody," he said.
Frost will be eligible for parole in seven years and nine months.
Having already served 800 days in prison, he could be out in 2024.
If you or anyone you know needs support, you can contact Lifeline 131 114, or beyondblue 1300 224 636.
Sumeyya is a reporter for The Age.