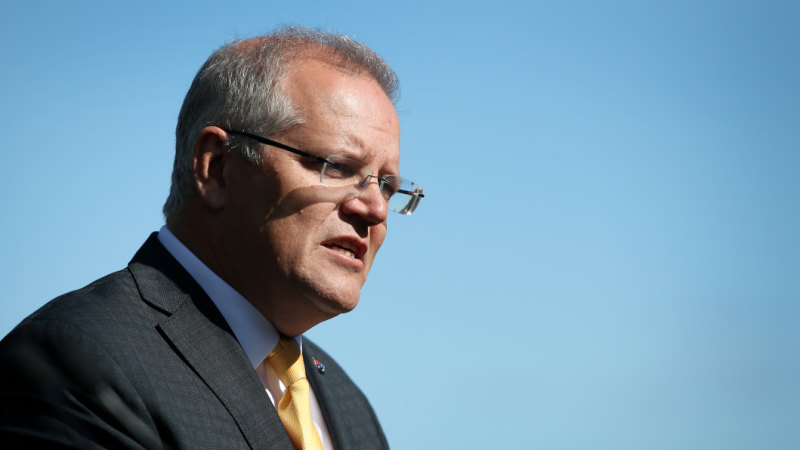 Loading
The Turkish defence ministry said it struck 181 Kurdish military targets since it began the mission on Wednesday, using air strikes and howitzers in an operation that has so far estimated to have killed at least five civilians.
The eight-year Syrian civil war is estimated to have killed around 400,000 people, including more than 100,000 civilians, and has led to more than 7 million internally displaced people and 5 million refugees.
Mr Morrison said he was in "direct contact" with the United States over its withdrawal of troops from the area earlier in the week and would work closely with the Trump administration on any further action.
"We are deeply concerned about the actions of the Turkish government. And we have conveyed those concerns and will continue to convey those concerns directly," Mr Morrison said.
The peak Turkish-Australian representative body said Turkey was right to attack "terror groups" and said Mr Morrison should understand a country's desire to maintain border security.
Loading
"We believe Mr Morrison knows the importance of border security better than anyone else," Australian Turkish Advocacy Alliance executive secretary Huseyin Atayman said.
"In a similar situation, he would do the same to protect the people of Australia."
"Turkey has borne the brunt of conflict in Syria for almost a decade. We hope for a quick end to the conflict, and peace to prevail as soon as possible," Mr Atayman said.
On Wednesday the Prime Minister defended Mr Trump after he withdrew US troops from northern Syria even as some of the president's allies and colleagues condemned the decision.
Loading
British Foreign Secretary Dominic Raab said Mr Trump's move threatens the region.
"This risks destabilising the region, exacerbating humanitarian suffering, and undermining the progress made against Daesh which should be our collective focus," Mr Raab said.
United States Republican senator Mitt Romney said the President had abandoned his allies.
"Reports indicate Turkey is predictably attacking the Kurdish allies we abandoned. It's a tragic loss of life among friends shamefully betrayed. We can only hope the President's decision does not lead to even greater loss of life and a resurgence of ISIS," he said.
Max is a journalist at The Sydney Morning Herald and The Age.