On Saturday, an update about the cap was posted on a Facebook page dedicated to the search for Mr Hayez.
"Although no DNA results have been released publicly and may not be for some time, the family is certain that it is Theo's hat," the post said.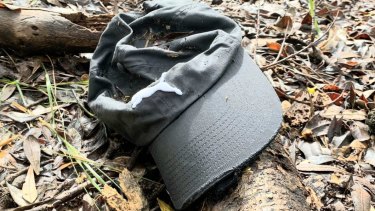 "The hat found was the exact same model and colour (grey, not black), shows the same wear and tear on the brim, and the position precisely matches one of his last known GPS locations.
"Thank you all for your patience in awaiting the formal results, and we hope that this post answers at least some of the questions you've had."
Mr Hayez was on an eight-month backpacking holiday around Australia, with Byron Bay his penultimate stop before returning home to Belgium.
After leaving a popular nightclub there late on the night of May 31, he was seen in CCTV footage about 15 minutes' walk from his hostel.
But he never returned, and on June 6 the hostel raised the alarm after discovering his personal belongings untouched in his room after he was meant to check out.
Mr Hayez' disappearance galvanised the Byron community to search for months alongside NSW Police, over land, air and sea.
Belgian police officers also flew over to work with NSW officers in the search, to no avail.
His family released a video of Mr Hayez in September in which he greets his cousin, Lisa, at an airport baggage carousel.
"Theo is not just an image on a missing poster, he is a son, a brother, a cousin and friend. He is [a] beautiful young man in the prime of his life who has disappeared without a trace," the caption to the video said.
Lucy is the urban affairs reporter for the Brisbane Times, with a special interest in Brisbane City Council.