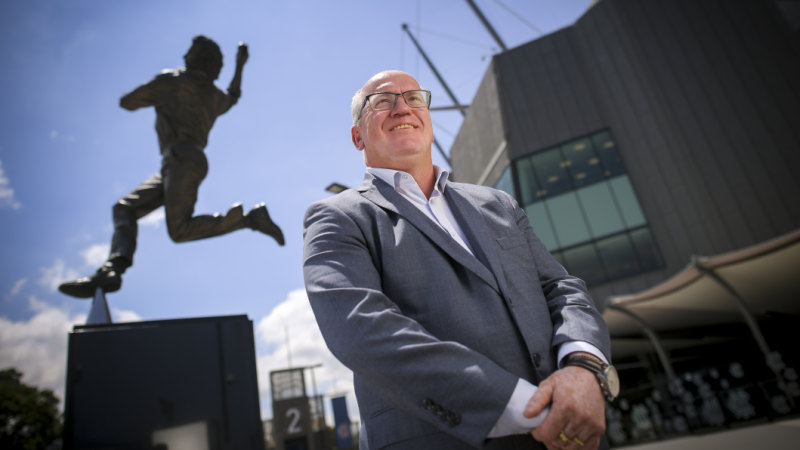 The reputation of the sport in this country was in tatters after a damning probe by The Ethics Centre found CA had also been responsible for the "appalling" episode as it had allowed the formation of a "winning without counting the costs" ethos.
Loading
Under captain Tim Paine, players, who were labelled "arrogant, entitled and self-centred", have since established a pact pledging to play with more humility and respect.
After a summer of mixed results, Australia recovered to make the semi-finals of the World Cup and retain the urn in England.
"It's very different to where we were 12 months ago. I'm really happy how we've responded as a sport, how the players are playing, they've owned it too," Eddings told the Herald.
"You've seen how the men have changed, the women have been fantastic all along. To me that's a good indicator from the playing side things are on the right track."
Eddings says he noticed a "visceral" change in the public's connection with the men's side during their winter campaign in England.
"You get a sense after the World Cup and the Ashes people have fallen in love with the side again," Eddings said.
"I was over there a lot, so you don't know the response [in Australia] but there were a lot of stories of people sitting up all night watching it. You sensed it over there in the crowd as well.
"While there were small patches of booing, the English public, particularly with Steve Smith, he turned them around completely.
"All those things viscerally suggest they are [back in love] but it's very nebulous. [We have to] keep working at it."
Loading
Eddings said feedback he had received from the game's stakeholders indicated CA had heeded criticism from the Longstaff review and adopted a more collaborative approach to their commercial and broadcast partners, and the players union.
The once toxic relationship between head office and the Australian Cricketers' Association has improved markedly under Eddings' watch, those on both sides of the fence say.
The two organisations have worked closely in establishing a parental leave policy and gender equity initiatives.
"We're all working really well together," Eddings said. "That doesn't mean we don't have our disagreements. Everyone realises we're custodians of the game and it's up to us to fix it and look after it."
Eddings was glowing in his praise of Roberts and his new-look executive team.
"I think he's done an outstanding job," Eddings said. "Our board and Kev, our senior execs, honestly I couldn't be more proud of them.
"In some respects it happened a little bit quicker than I thought. Like any culture change, there's no finish line, you have to keep going, nurturing relationships, listening and making the right decisions. So far, so good, touch wood."
CA announced an operating surplus of $18.2 million for 2018/19 at its annual general meeting in Brisbane, $9.9m more than the previous year.
The surplus comes amid a dramatic improvement in player behaviour – code of conduct charges dropped 74 per cent at all levels from national teams to country competitions.
Andrew Wu writes on cricket and AFL for The Sydney Morning Herald