The total environmental flows from the Wyangala Dam are yet to be finalised but are likely to total about 31 billion litres, with NSW providing about one-third from its account.
"It is the NSW government's responsibility to ensure people and towns have the water they need," a CEWH spokespersonsaid, adding at-risk towns singled out in the newspaper report such as Cowra and Forbes "have adequate water supplies and have not yet been placed on high-level water restrictions".
Ms Pavey and her Nationals Party leader, Deputy Premier John Barilaro, have lately stepped up criticism of the $13 billion Murray-Darling Basin Plan as the drought intensifies.
Mr Barilaro echoed Ms Pavey's attack on CEWH's water use, threatening to "rip the bloody [plan] up" and take NSW out of it if it gave greater priority to the environment than towns and farmers.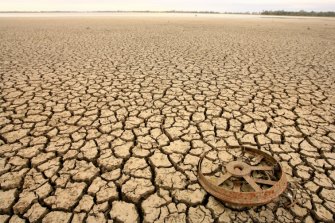 David Papps, a former CEWH head, said Ms Pavey should have been briefed by own department that NSW was releasing environmental water from its own account. State and federal governments always worked closely together on such flows.
WaterNSW, which is under her control, also has the discretion to halt any releases if critical water needs aren't being met.
"She has chosen to make a series of really misleading statements that reflect badly on CEWH and the basin plan," he said. "It's pretty outrageous."
CEWH and NSW have had 16 billion litres of their environmental holdings set aside at Wyangala, making up 46 per cent of the drought reserve, despite only accounting for a fifth of overall entitlements. "That's a disproportionate share," Mr Papps said.
A spokeswoman for Ms Pavey said the minister stood by her comments.
Loading
"We need flexibility during times of extreme droughts," the spokeswoman said. "Whether it's the Commonwealth or the state, we need to be doing more to conserve water."
Roy Butler, the Shooters, Fishers and Farmers MP for the Barwon electorate, said the blame being batted between federal and state entities was "part of the problem [and] blurred accountability and responsibility".
Minister Pavey "has levers available for critical human need" and could demand a partial suspension if any release needed to be held back, he said.
Peter Hannam writes on environment issues for The Sydney Morning Herald and The Age.
Most Viewed in Environment
Loading