Police suspect Arico, who is in jail for drug trafficking, had an involvement in the murder.
After his recent arrest, Mr Ivanovic was charged with obtaining property by deception and attempting to obtain property by deception.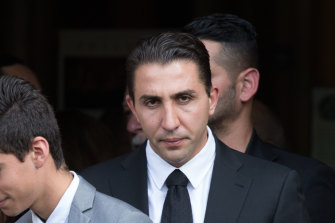 Police allege that on September 7 he damaged two vehicles and made fraudulent insurance claims to AAMI worth $15,000.
Mr Ivanovic, 44, appeared before Sunshine Magistrates Court on Friday via video link, and his lawyer said the case had been booked in for a contest mention.
Defence counsel Anthony Condello said his client was ''keen to progress the matter'' but was waiting on police to provide transcripts of telephone intercepts, text messages and multimedia messages.
The intercepts went back about a month, the court heard.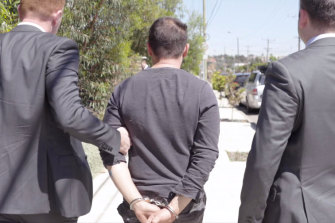 Magistrate Mike Wardell ordered police provide the material to Mr Condello by December 16, as Mr Ivanovic was due to face court a month later.
Towards the end of Friday's short hearing, Mr Ivanovic asked his lawyer: ''Are there co-accused [in the fraud case], Anthony?''
Mr Condello replied: ''There are co-accused and we will be getting that information.''
Police have been contacted for comment.
Mr Ivanovic did not apply for bail and is due to next appear before court on January 16.
Adam Cooper joined The Age in 2011 after a decade with AAP. Email or tweet Adam with your news tips.