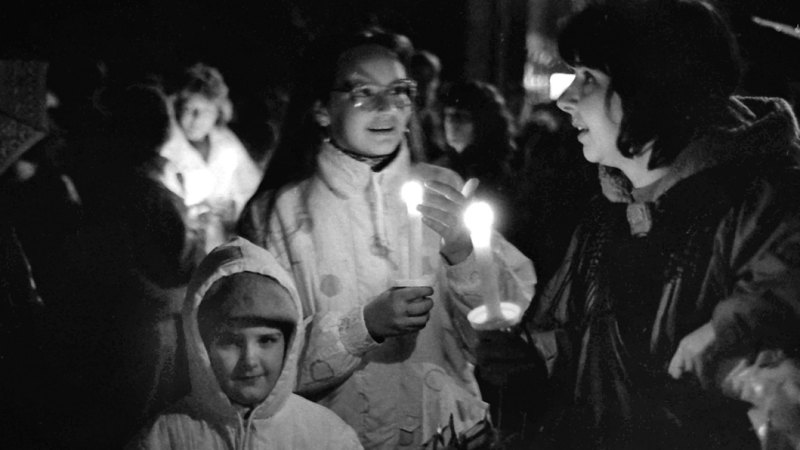 When, on October 9, 70,000 people of Leipzig gathered at the church demanding peaceful revolution, the government ordered some 8000 troops to open fire. But, in what is known as "the miracle of Leipzig", they did not – and that was the end. Within a month the Berlin Wall was down, and the regime was over.
"There were two feelings," the Nikolaikirche's Lutheran pastor, Christian Führer, said later. "One was tremendous relief that there was no Chinese solution. The other was that if 70,000 could go their own way … then East Germany was no longer the same country it had been that morning."
In East Germany, atheism was the state religion but churches were tolerated and Führer said the church provided the only safe space. "Everything that could not be discussed in public could be discussed in church, and in this way the church represented a unique spiritual and physical space in which people were free.
"In church people had learned to turn fear into courage, to overcome the fear and to hope, to have strength."
The lesson of the miracle of Leipzig is that violence often falters before moral power, which is one of the central teachings of Christianity's founder. Jesus, who taught that faith has the power to move mountains, told his disciples not to return evil for evil, to love their enemies, and to pray for those who persecute them. Leipzig's Christians found that, as Jesus promised, peacemakers are indeed blessed.