Loading
Kings coach Will Weaver originally claimed they were under the salary cap, but owner Paul Smith later clarified on Twitter that the team was under their "internal" budget for the season, but their soft cap would be above seven of the eight other NBL teams.
The Kings re-structured the deals of some key players during the off-season and having others sign for less. However, their signing of Boomers squad member Xavier Cooks last week re-ignited those concerns.
Loeliger attempted to make salaries public in 2016 but the initiative was eventually shelved after some players wanted salaries to remain private.
When asked about Bogut's call, Loeliger admitted he was keen to again look at it.
"It's a topic to discuss with the players' association of which Andrew is the senior most player representative so maybe it's time to have that discussion again," Loeliger said.
"We flagged it a couple of years ago as being a great way to shine as much light as possible on the salary cap.
"It's the best way to ensure people comply with the rules.
"At the time it was the players and players' association who, didn't vehemently oppose it, but were the most wary of it because of privacy concern and not wanting to demonstrate the full range of re-numeration out there."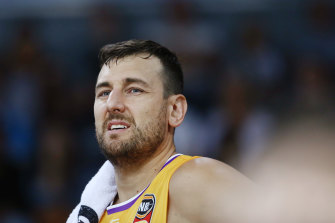 The NBL and ABPA have worked together to improve salaries and conditions for players since 2016 although the ABPA remains cautious about such a proposal.
For the league to make such a move they would need to gain approval from the players and sources told The Age the matter was not listed for discussion any time soon.
Loeliger added the NBL wouldn't shy away from making bold changes if it helped make the league better.
"We will continue to trial those sorts of things, we will continue to be bold," Loeliger said.
"We like to be innovative, we like to be different.
"What sets us apart is that we are willing to take some risks and have the luxury of being able to do so as we are a privately owned organisation so we can do things quickly if we think it's in the best interests of the league."
Roy Ward is a Sports writer for The Age.