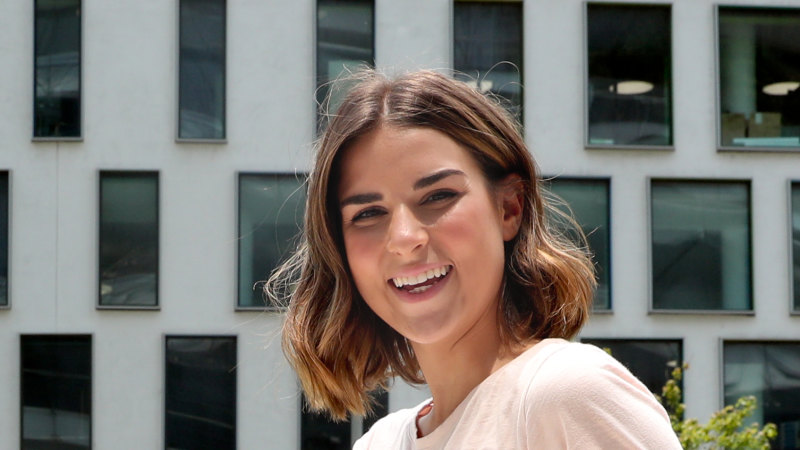 About 9.3 per cent of Year 12 graduates were in full-time work six months after finishing school, the Social Research Centre's NSW secondary students' post-school destinations survey found last year.
This was significantly higher than the 6.4 per cent of graduates who had full-time jobs in 2013.
However, going straight into further study remains by far the most popular option for high school graduates. Just over half (50.6 per cent) had enrolled in a bachelor degree last year and a further 9 per cent enrolled in a vocational course six months after finishing school.
After finishing her dance program, Lucy started working for a fashion label, including doing some public relations and communications work.
"I thought that was really interesting and started looking into what a course in communications entailed," Lucy said.
When Lucy eventually found the course she wanted to do, she realised her ATAR didn't meet the cut-off and started looking for other pathways into university.
Loading
"I didn't let it stop me. Straight away I pretty much typed 'what's another way' into Google," Lucy said.
The ATAR has come under criticism recently for being a narrow measure of exam performance that some educators and businesses say doesn't give them information about students' broader skills.
About 58 per cent of students who received a university offer last year did not use an ATAR to apply, Department of Education figures show.
Lucy is now doing a diploma of communication through the University of Technology Sydney's Insearch program, which provides a direct pathway into a bachelor degree.
"It was really welcoming and that transition process of going from not studying to doing a university course was easier in a smaller environment," Lucy said.
"I hadn't written an essay in almost five years since I left high school and just being able to redevelop those skills of putting an essay together and referencing in a particular way sets you up for success."
Lucy said she was happy she spent time working before going to university.
"You're almost still a child coming straight from high school. You don't even know 100 per cent what you want to do," she said.
"I really enjoyed having that time away and being able to experience life and wait and find something I'd definitely be interested in."
Education reporter at The Sydney Morning Herald