The man who had an affair with Mr Edwards' wife in the mid-90s is appearing via video link from overseas to give his evidence. 
His identity is suppressed. 
He said he moved to Perth in 1988 with his former wife and they purchased a property in Bassendean. 
The court is breaking until 4pm.
The next witness will be the man who had an affair with Mr Edwards' wife in the mid-90s. 
Mr Yovich is now cross-examining Mr Kinnear about the Yakka receipts.
Mr Yovich: Those receipts were identified from a group of Telecom or Telstra records that were retained in archive?
Mr Kinnear: Correct, yes. I was asked to identify them, that they were the forms that we used.
Mr Yovich has said police ordered Telstra to retrieve the forms.
He has taken Mr Kinnear to a uniform order by Mr Edwards dated October 16, 1996 which was signed by Mr Edwards on November 30, 1996.
Mr Kinnear said that was a typical time it could take to receive the uniform after ordering it.
"It would generally take three or four weeks to be delivered and sometimes it would sit in the depot for one or two days or weeks before we came and picked them up," he said.
Mr Yovich has taken Mr Kinnear back to the 1992 Yakka uniform staff bulletin received which Mr Kinnear believed was to announce the new blue work uniform.
Mr Yovich is arguing that uniform change was actually signifying a uniform change from brown to grey.
He claims later in the bulletin is an order form, and there are no options for the blue uniform.
He is now asking about Telstra infrastructure in the Wellard area.
Mr Yovich: You could ascertain there was pit and pipe along Woolcoot Road in Wellard?
Mr Kinnear: Yes.
He is now asking if a technican would take their Telstra-issued knife to a pit and pipe job, to which he said they might.
He also confirmed they were issued to Telstra technicians who worked in the field, and due to the pit and piping in the area, it was likely a knife had been in the Wellard vicinity at one point.
Mr Kinnear has been excused.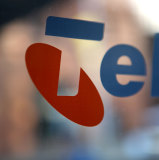 Mr Kinnear is now being shown a Telstra order form for Yakka clothing called 'personal garment form, protective clothing' requested for a B.R Edwards.
"It's a very common Yakka form that we used to fill out back in the 1990s," he said. 
The form is filled out in pencil and is faded. 
It is dated August 2, 1995. 
He ordered navy coveralls, size 97R, and ticked the 'replacement' box rather than the 'initial' order box.
The trousers Mr Edwards wore in February 1995 to March 1997 are important to the state's case, as they allege investigators found common blue polyester fibres at the crime scenes for the Karrakatta rape, and Jane and Ciara's bodies which match a blue dye specifically made for Telstra trousers. 
A Yakka delivery receipt has now been shown to the court, dated August 29 1995 for one per of navy trousers with delivery instructions to "Edwards R, Bradley". 
Another Yakka receipt, dated August 21, 1995 shows Mr Edwards received another pair of coverall trousers in navy, size 97R. 
Another Yakka receipt, by Mr Edwards, showed he ordered two pairs of replacement navy shorts and five white business shirts in October 1995. 
Another Yakka receipt shows two pairs of navy blue shorts and another five white shirts on November 2, 1995, signed by Mr Edwards on November 30. 
Mr Kinnear is now being shown a 'personal garment form – enhanced image wear form' lodged as a replacement order by Mr Edwards for one pair of navy blue trousers dated November 17, 1995. 
Ms Barbagallo is continuing to show order forms and receipts relating to Mr Edwards' Telstra uniform in 1995 and 1996. 
On April 30, 1996 – just over a month before Jane was murdered, Mr Edwards ordered a replacement navy jacket, leather belt and three pairs of socks which he received in May.
Ms Barbagallo has now tendered a Yakka delivery receipt to Telstra's Belmont address from 1993 and 1994, not related directly to Mr Edwards, but showing Yakka were making the Telstra blue uniform by then. 
Mr Kinnear is now being asked about Telstra assets and underground cabling – specifically in Wellard.
"The mapping systems generally aren't dated, they're there for us to reference, but generally won't have dates of when that infrastructure was put in place," he said.
Mr Kinnear said there's not way to determine when infrastructure would have been put into the Wellard area.
Jane Rimmer's body was found in Wellard bushland in 1996 – as was a Telstra-issued knife. The state alleges the knife was found in the area, despite no Telstra work having been completed there at the time.
He is now being shown an aerial map of Wellard.
Ms Barbagallo has now moved on to asking Mr Kinnear about mobile phones, with him responding he believes workers transitioned from pagers to mobiles in the "late 80s very early 90s". 
He is now being asked about his uniform in the early 90s.
"The area that I was in in the corporate customer division, we had a special wardrobe … and that was introduced in the early 90s to a number of field staff in that area and that was made up of grey slack-type pants and a white shirt option," he said. 
He said Telstra then changed its national uniform in 1994 or 1995.
"When that changed there was a focus on blue long pants, blue shorts, blue socks," he said. 
"That uniform was spread across all of the field technicians regardless of where they worked."
He is now being shown a Telecom work-wear information bulletin from Yakka to Telstra dated March 1992 communicating there was a new uniform coming.
"This would be for the blue uniform," he said. 
The next witness is Robert Kinnear. 
He is 56 years old and has worked for Telstra for 39 years. He is bald with a greying goatee and is wearing a collared grey shirt. 
"I most likely met Brad around the mid-90s and the exact date I can't remember," he said. 
"Brad was … doing some work looking after some of the corporate customers there, large telephone systems."
Ms Barbagallo is now asking about typical Telstra hours in the 1990s, to which he is answering the same as Mr Chivell – saying it was common to do a nine-day fortnight, 8am to 4.40pm.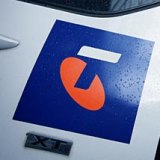 Ms Barbagallo is now asking Mr Chivell about a Telecom corporate monthly magazine called, Pulse.
"Yes I do believe there was a magazine, but I generally didn't read them," he said chuckling.  
"I don't think I've ever read [Pulse]."
He is now being shown a photo of the magazine that includes the wording, "Telecom staff lead the way" and a photo of white Telecom van.
Justice Stephen Hall has commented, "I'm probably the only person in history who has read [the magazine]", prompting laughs from the public gallery. 
The photos in the magazine, mostly from 1993, showed male workers in navy coloured trousers. 
Mr Chivell has now been excused.
The first in-person witness for the week has now been called. 
His name is Francis Van Rullen.
He has short grey hair and a short beard. He is wearing a grey, collared shirt.
The 62-year-old commenced working at Telstra in 1980 as a trainee technician. 
He said he met Mr Edwards when Mr Edwards was an apprentice in the late 1980s working at Cloisters Arcade in Perth's CBD. 
"He was placed with me for awhile, I don't know for how long, I just remember he was placed with me for a while," he said. 
"It's all part of their training to put them in different areas.
"[We serviced] corporate customers and all the city blocks."
Ms Barbagallo is now asking Mr Van Rullen about the hours Telstra employees worked in the 1990s, the uniforms they wore and how they lodged their hours – which he said was by a landline telephone call to the office. 
He said he couldn't remember when mobile phones came in. 
He also said the Telstra uniform was khaki in the late 1980s, and then changed to grey trousers and a white shirt before at some stage becoming navy trousers and white shirts. He could not recall when the blue trousers came in. 
Mr Chivell is looking over at Mr Edwards in between questions, but Mr Edwards has his head down and is focused on his note pad. 
Mr Chivell is now being shown images of the old Telecom logo on the court screens. 
For the first time in the trial, the evidence of one man, Michael Chivell is being read into evidence by prosecutor Carmel Barbagallo. 
Mr Chivell holds a senior management position at Bankwest and is based in Victoria. 
He said he was contacted by WA Police in 2017 in relation to some ATM withdrawals relating to Mr Edwards' bank statements from the 1990s – which his wife logged in a notebook in 2014. 
He said an ATM records the date, time, withdrawal amount, card number and PIN for each transaction. 
In 2014 or 2015, there was an ATM refresh and the names of some ATMs changed during this time. 
The earliest data he could find was from 1996, which he provided to police. 
He is now referencing an ATM transaction on December 5, 1996 from an ATM called 'Bayview', which was also written in the second wife's notebook. 
He said that ATM was likely one of two Bankwest ATMs situated at 36 Bay View Terrace in Claremont – the address is in between Club Bayview and The Continental Hotel, the last places the three women were last seen with friends the nights they vanished. 
Mr Edwards had previously told police he did not go to Claremont in the 1990s, and had never been to Club Bayview. 
For the first time in the trial, Mr Edwards is taking his own notes from in the dock. 
*NB:  By coincidence, Mr Chivell has the same surname as a Telstra witness from Friday's proceedings. 
NB: This feature is best viewed on Chrome desktop.