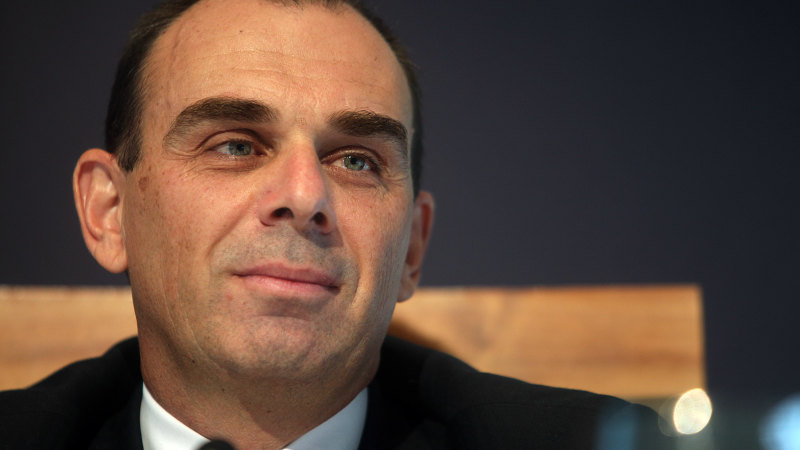 "There are various people designated by Westpac as accountable persons – that broadly includes individual directors, the chief executive and by and large the next layer of group executives," Mr Byres said.
"Each of those accountable persons has their own obligations under the BEAR regime – to act honestly, conduct their affairs with due skill and diligence and to make sure they don't do anything that might unduly jeopardise the current standing of the bank."
He said a failure to adhere to those obligations allows APRA to seek fines from the court.
Mr Byres described the BEAR as primarily a tool for self-regulation. "The immediate onus is on the bank to make sure those people are appropriately held to account.
"But if there is a sense that it is not done efficiently or effectively, then there is an opportunity for APRA, if the circumstance is warranted, or the behaviour is sufficiently serious to seek disqualification of certain individuals.
"But it is important to note the breaches occurred by in large before the BEAR came in," My Byres said.
The BEAR came into effect in February last year and is non-retrospective.
APRA is one of three financial regulators circling Westpac over its alleged failure to properly vet 23 million money laundering transactions, some of which are believed to be linked to child exploitation in the Philippines.
Loading
Mr Byres said it was a challenge to make sure these regulators were not doubling up on work or engaging in conduct that might prejudice the financial intelligence agency AUSTRAC's lawsuit against the bank.
"We do need to be careful about not trying to run two cases on the same facts at the same time," he said.
APRA's deputy chair John Lonsdale said the regulators had ramped up efforts to increase collaboration, hosting quarterly meetings and establishing better information-sharing channels.
Mr Lonsdale said during the weeks leading up to AUSTRAC's lawsuit, those meetings increased to daily.
"At it reaches a pinch point, there is much more regular engagement," he said.
When asked about what lessons had been learnt from the Commonwealth Bank's run-in with AUSTRAC in 2018, Mr Byres said that while self-reporting had increased, ensuring compliance was a big task.
"They are complex organisations, they have complex systems and they are constantly changing," he said.
"To the outside world, they might seem like big monoliths but inside they are constantly changing. Sadly and unfortunately even with the best will in the world, there will be things that go wrong."
Charlotte is a reporter for The Age.