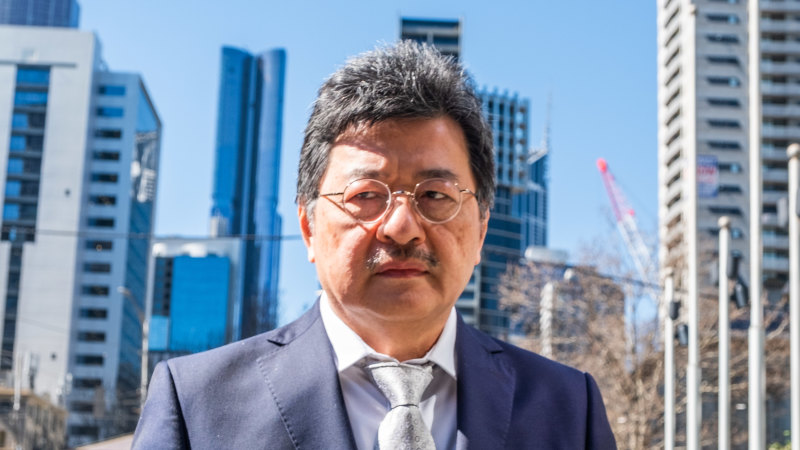 Another major blow for the fixed-line internet business was the Australian Competition and Consumer Commission's decision to block a $15 billion merger with Vodafone Hutchison Australia, resulting in legal action.
Mr Teoh declined to comment on the potential outcome of the Federal Court proceedings over the the merger, saying that it wouldn't be appropriate as the company is still waiting on the judgment. A decision is expected either later this month or in February.
However, he criticised regulations affecting telcos more broadly saying they "definitely" needed to be wound back.
He said the government should "can"  obsolete regulations but it was more typical for new red tape to be added rather than taken away. "The compliance actually costs a lot of money to the company," he said.
"It has to simplify … I think there are so many [obsolete regulations], you just have to go through with what is not needed and what are needed to protect the consumer."
There has been an increasing amount of regulation imposed on telcos over the past 18 months as watchdogs have moved to protect customers as the National Broadband Network roll out continues.
Loading
This has included mandatory line tests after customers are connected and a requirement for quicker responses to complaints.
"The market is definitely more competitive, it's more crowded with the NBN, which is quite good for the consumer … with more choices and the services is better," he said.
"It compared to when you look back 20 years ago how the market transformed when Telstra was a monopoly, it was very hard. The market has changed a lot since then."
TPG legal counsel Tony Moffat said at the AGM that the business was "very comfortable" about the way the telco's case was presented to the court. Despite this, he said the media coverage had "reflected negatively on TPG" as it covered selected parts of the case during cross-examination.
He said the company had provided a "very clear picture about our position when it comes to any future mobile strategy" and since the Huawei ban there was no viable technical solution.
TPG Telecom shares have increased 7.8 per cent since the Australian Competition and Consumer Commission blocked the merger with Vodafone in May last year. That compares to an 13 per cent rise for the benchmark S&P ASX/200 index.
Jennifer Duke is a media and telecommunications journalist for The Sydney Morning Herald and The Age.