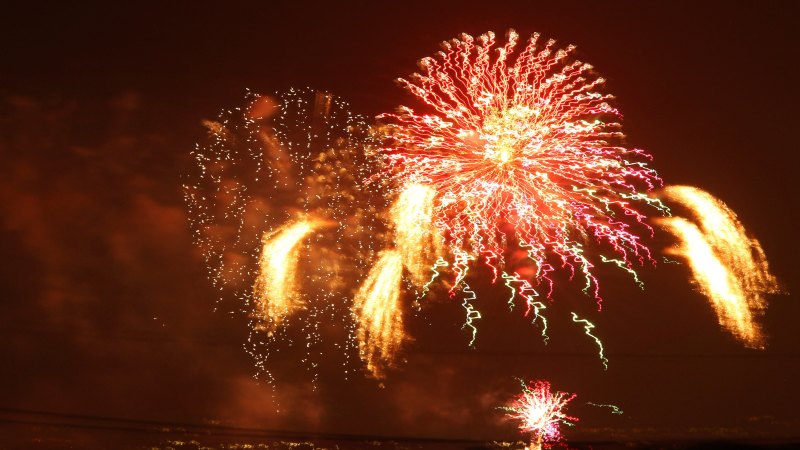 While the City of Sydney's fireworks went ahead, the tug boat water display was cancelled due to the windy conditions. Fireworks at Manly were also delayed until 9.15pm.
Sydney lord mayor Clover Moore has defended the city's New Year's Eve fireworks display as bushfires rage across NSW, but emphasised the crisis must be "a wake-up call" for governments to act on climate change.
More than a million people descended on Sydney Harbour and the surrounding areas to ring in the new year, as popular vantage points quickly filled up.
People were turned away from Mrs Macquarie's Chair after it reached capacity at 5pm, and the east Circular Quay area was full and closed off at 6pm. The Dawes Point vantage point filled up just after 8.30pm.
Ticketed events across the city at places including Barangaroo, McMahon's Point and The Rocks were sold out, as were those on the other side of the harbour at Milson's Point and Taronga Zoo.
Loading
Others at Manly and Mosman were cancelled due to adverse weather conditions.
Several blue-chip events in the Botanic Gardens, ranging from $350 to $595-a-head, all sold out as well.
Despite objections from the general public and some politicians, the fireworks over the harbour went ahead as planned, after getting the blessing of the Rural Fire Service to be exempt from a total fire ban.
The RFS Commissioner, Shane Fitzsimmons, defended the City of Sydney at a press conference on Tuesday afternoon.
"The New Year's Eve celebration in Sydney has nothing to do with the fire activity down the South Coast" he said.
There were almost 70 applications for total fire ban activities across New South Wales on Tuesday, with conditional exemptions granted to roughly 30 of them.
The events that were exempt were "organised, focused on community events by reputable authorities and entities," Mr Fitzsimmons said.
"We still need to ensure, where it's appropriate, that life goes on, whilst we are focused, absolutely, on the tragedy and the enormity and the scale of these large-scale firefighting events, we shouldn't confuse the two together."
Around the state, other fireworks displays were cancelled just hours before they were planned to go ahead, following on from several other councils changing their events on Monday.
Despite receiving conditional approval from NSW Fire and Rescue to proceed with fireworks, Gosford City Council cancelled the display, which was set to accompany their annual New Year's Eve A-League clash at Bluetongue Stadium.
Matt Bungard is a journalist at The Sydney Morning Herald.