"Mick was Mick, no one was going to change him, and he had lots of friends and a family who absolutely loved him."
Mr Wissell said he believed that Mr Roberts, 68, had been painting his house with friends in the days leading up to the tragedy.
"I rang him on Sunday and left a voicemail about my concerns about the weather coming up and he left me a message later that day saying not to worry, that the tanks were full and (they were) pretty right for a fire-fighting set up, but obviously he wasn't as prepared as he would have hoped," Mr Wissell said.
"As as far as I know, I think there was one or two other guys with Mick and they ran to the river. And Mick, for whatever reason, turned back to the hayshed at first and then to the house.
"The other guys went down to the river and huddled there, thinking they were going to die. Next thing, Mick is missing."
Mr Wissell said his stepfather was never short of a story. It might have been an old one, but always a good one.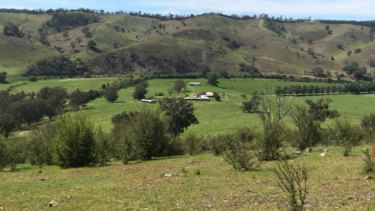 "Every now and the he'd bring out a new story and you'd just thing 'Jesus, Mick, you've lived a full life – all over the world," he said.
He'd spent time working on oil rigs in his youth, Mr Wissell said, and had travelled much of the world, including the US, where he still had family.
He worked with a mate on a stainless steel fabrication business and in later years made most of his income running cattle on his Buchan farm.
"It's pretty tough to swallow at the moment. But it's one of those things. There are other people in same situation today," Mr Wissell said.
Zach is a reporter at The Age. Got a story? Email me at zach.hope@theage.com.au