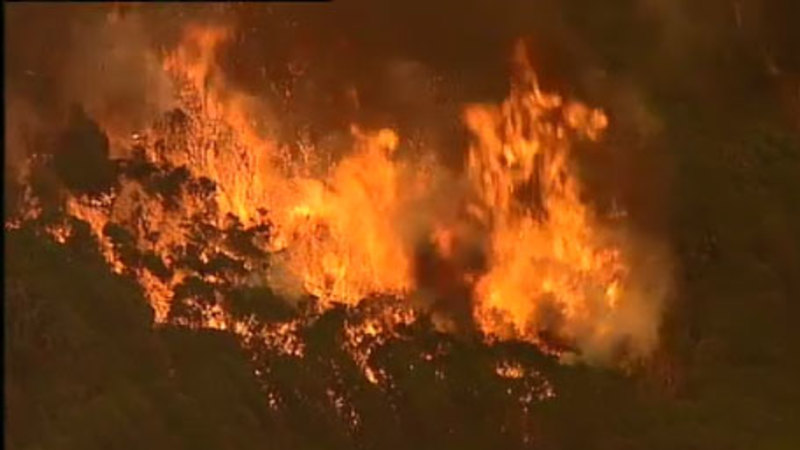 As Premier Daniel Andrews said, these fires are unique because of the compounding impact of drought and the extreme weather conditions. The fires are likely to stay active for weeks.
Loading
If roads are reopened temporarily, people should take the chance to leave as quickly as possible. While firefighters are working around the clock it is irresponsible to expect them to risk their lives for those who ignore instructions to leave.
Last Sunday, Victoria's Emergency Management Commissioner, Andrew Crisp, urged residents and visitors to the state's east to leave the region: ''If you're already visiting East Gippsland, you need to leave the area today. If you live in East Gippsland, you need to move to safer locations.'' He could not have been clearer.
And yet, on Tuesday morning, when fire bore down on Mallacoota, there were 4000 people hunkered down on the beach. About 3000 of them were tourists. Yesterday, Emergency Management Victoria Deputy Commissioner Debra Abbott pleaded with people to listen: "Again I ask – leave now."
In Victoria, there are more people than ever living close to fire-prone areas, and across Australia about 1 million homes sit within 100 metres of bushland, which is considered most vulnerable to fire damage and loss of life.
When you combine this human desire to live and holiday close to nature with climate change, which is extending and intensifying Australia's fire seasons, it creates a dangerous and deadly mix.
Loading
The Age urges all Victorians to accept that with this increased risk comes the responsibility to take greater heed of official fire warnings.
Putting yourself at risk puts firefighters at risk when they are trying to save people's lives. When told to leave, you should leave. No home is worth more than a person's life.