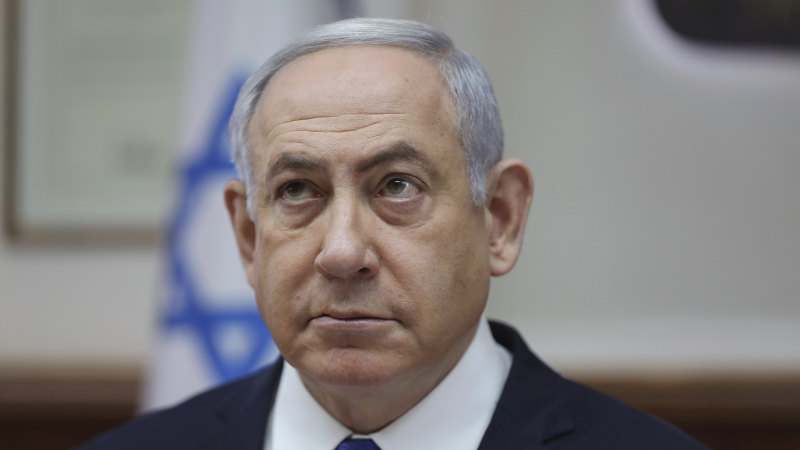 Netanyahu played down the effect of his immunity request. Delivering a statement that was broadcast live on television during prime time, he insisted it was a "temporary" measure that would be valid for only one term of parliament.
He said immunity was meant to prevent "political indictments whose purpose is to impair the will of the people".
Loading
Netanyahu, Israel's longest-serving prime minister, is running for a fourth consecutive term in the election set for March 2. The country has no limits on the number of terms a prime minister or lawmaker can serve.
The election will be Israel's third in a year. The campaign, largely focused on Netanyahu's fate, was already expected to be divisive, and the immunity request may deepen national fissures over values and the nature of Israeli democracy.
Two earlier elections, in April and September, ended inconclusively, with neither Netanyahu, nor his chief opponent, Benny Gantz of the centrist Blue and White party, able to muster the majority needed to form a viable government.
"I never imagined we would see the day when a prime minister of Israel would avoid standing before the law and the courts," Gantz said in a televised statement immediately after Netanyahu's announcement.
It is not clear if Netanyahu would have a parliamentary majority to grant him immunity.
Meanwhile, he is due to join Cyprus President Nicos Anastasiades and Greek Prime Minister Kyriakos Mitsotakis in signing an accord on Thursday for the construction of the Eastern Mediterranean natural gas pipeline.
The 1900-kilometre link will connect recently discovered gas fields in the eastern Mediterranean basin with European markets through Greece and Italy. The project is being developed by IGI Poseidon, a joint venture of Greece's state-owned supplier Depa  and Edison. Italian Prime Minister Giuseppe Conte is set to sign the agreement at a later date.
Loading
The accord comes just as tensions are increasing in the region after Turkey signed a contentious agreement that delineates maritime borders with Libya and affirms claims to areas of the Mediterranean the pipeline may cross. The three signatory countries all oppose the Turkey-Libya deal.
The European Union has said it supports the project because it will help diversify its gas supplies and boost energy security.
The New York Times, Bloomberg