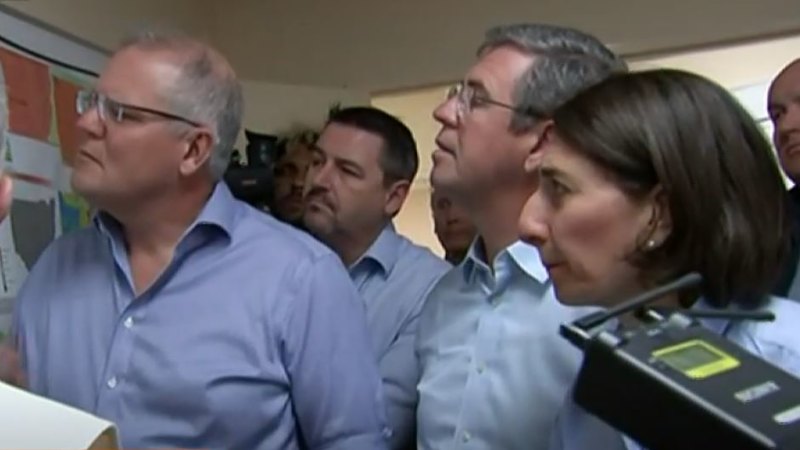 As the inflation rate has been lower since the federal budget this impact may be reduced but this has not stopped management discussions at the ABC about the need for substantial cuts to handle the decrease in taxpayer funds.
"The cost of the ABC's emergency broadcasting coverage come out of base funding – there is no specific government funding for this coverage," the ABC spokesman said in a statement.
"These costs are growing," he said.
"We will always prioritise coverage of emergency information and will continue to speak with government to ensure that we are adequately funded to serve the Australian public."
Sources with knowledge of the sensitive funding discussions said there historically hadn't been a huge interest from the ABC for an extra budget allocation specifically directed to emergency services but instead for an increase in overall funding.
Loading
A spokeswoman for Communications Minister Paul Fletcher said the ABC was doing an "excellent job" providing emergency information.
"No request has been made by the ABC for additional funding to support their emergency broadcasting services," the spokeswoman said.
"Should such a request be made, the government will quickly consider it as part of a broader relief package."
The ABC spokesman declined to comment on the amount of additional funding that might be needed or the form it would take, saying the "focus at the moment is to deliver vital information to the communities affected by the fires".
The ABC has indicated an interest in more funding for broader regional services, particularly as private media companies struggle to keep newsrooms open in rural Australia amid declining audiences and advertising revenue heading online.
ABC managing director David Anderson told staff on Friday in an email that the coverage had been a "whole-of-ABC effort".
"This has included extensive rolling emergency and news broadcasts for days on end and unprecedented and impressive digital story production," he said, adding that the New Years Eve coverage had reached 3.5 million people and raised $2.8 million for the Red Cross.
Labor Communications spokeswoman Michelle Rowland said in a statement that the ABC team had been doing an "extraordinary job during this crisis" and when other forms of communication weren't available often the broadcaster was the only means of information.
"Labor has been calling for a national response to these bushfires, and given its important role, this must include the national broadcaster," she said.
Jennifer Duke is a media and telecommunications journalist for The Sydney Morning Herald and The Age.