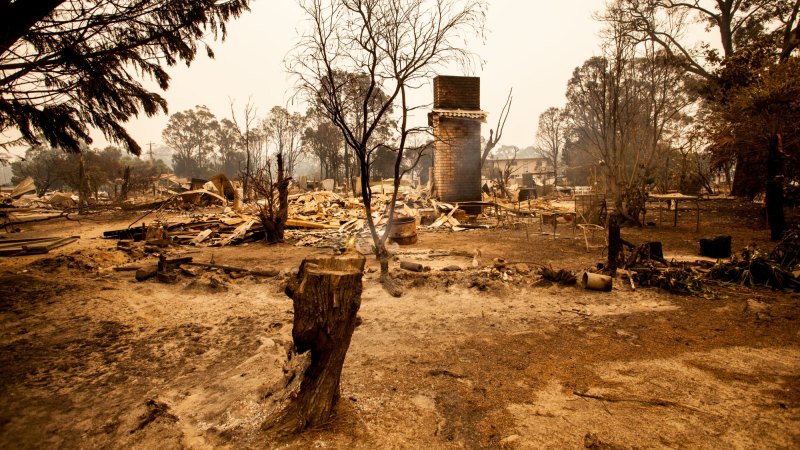 Other measures include restructuring existing loans free of the usual establishment fees and enabling debt consolidation to help make repayments more manageable.
Banks are also offering additional finance to help cover cash flow shortages and can increase emergency credit card limits.
Given some of the hardest hit regions are in popular tourist areas, banks are also encouraging small businesses to get in touch to access a range of assistance measures to help them through the recovery.
Also on Friday, National Australia Bank set up a $1 million fund to help customers and staff displaced by the bushfires. NAB customers who have lost homes this bushfire season can access $2000 grants to help cover costs such as temporary accomodation, food and clothing.
ABA acting chief executive Vanessa Beggs, said over the past few months bank hardship teams have been working with communities impacted by natural disasters, offering customers a range of services.
"It's hard to truly comprehend the grief and devastation that communities and individuals have experienced through one of the worst bushfire seasons that Australians have ever known. Banks stand ready to support their customers through these very difficult times.
Loading
"Banks have hardship teams that are ready to assist customers affected by natural disasters such as these, offering help which can include deferring loan repayments, waiving fees and consolidating debt to make it more manageable," she said.
Rabobank Australia chief executive Peter Knoblanche said the bank's staff in bushfire-affected regions were continuing to contact clients to check on their safety and welfare and offer assistance where required.
"Unprecedented fire activity has impacted a significant number of communities across the country, with loss and damage to agricultural land, livestock, houses and infrastructure and most tragically, lives."
"Although it is still too early to assess the full extent of the damage, the impact of the fires on farming businesses has been compounded by ongoing drought with many holding very limited reserves of feed, fodder and water," he said.
ANZ general managing director for retail banking, Kath Bray, said: "Safety is the number one priority at the moment for those in the path of these fires, including the brave firefighters who risk so much to protect us.
"When the time is right to focus on recovering and rebuilding, we hope these relief measures help our customers in some way as they deal with this terrible experience.
"We have also provided additional leave for our employees who volunteer with emergency services as they may need to spend more time in the field this summer," Mrs Bray said.
Sarah Danckert is a business reporter.