Thanks for reading once again today as Australia claimed a first innings lead and went one step closer to winning their fifth straight Test of the summer. 
Make sure you log on to SMH Sport and The Age Sport for the all the latest news and analysis from today's play.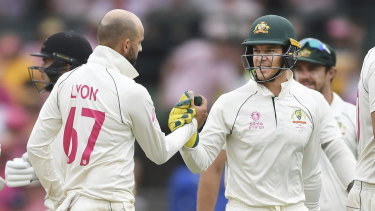 "We're heading into a pretty good position here but a lot of work to do in the morning and see where we get to with the lead and the powers that be can decide how long we want to bat for.
"It's pretty special to play here in front of your home crowd and family and friends as well. It's pretty special to go up on the honours board." 
Warner (23) and Burns (16) have successfully navigated their way to stumps on day three. At 0-40 from 16 overs, Australia still have two days to clinch a series whitewash. They'll be rather happy with the day today, capped off by a five-wicket haul to Nathan Lyon and an excellent few spells from Pat Cummins (3-44 from 22 overs).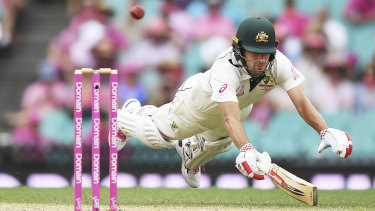 Warner (20) and Burns (15) are doing a stellar job and have been out in the middle for an hour now. They're not in any great rush and don't need to be. 
Australia 0-37, lead by 240 runs
Joe Burns gets sent back by Dave Warner attempting a second run and nearly gets run out on 15.
That would have been a debacle just over 20 minutes before stumps! 
Australia 0-34, lead by 237 runs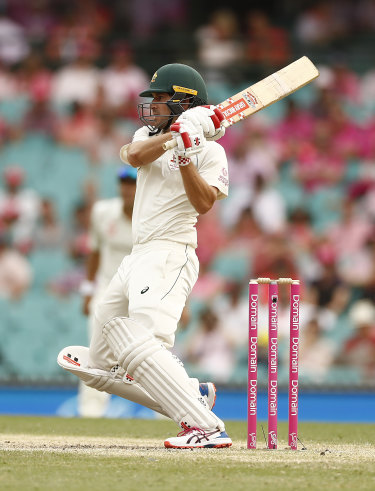 Now Somerville comes into the attack to try and sneak a pole. Realistically, New Zealand are going to have to roll Australia for no more than 150 in order to be a chance of chasing down a total. However, that's obviously going to be extremely unlikely. 
A tidy over. We've got about half an hour left in the day and the over rate at this stage looks a couple behind schedule. 
Warner cuts Wagner for a couple of runs and then times the next ball to the same region for a boundary. Seeing them well. 
New Zealand 0-27, lead by 230 runs
Warner doesn't move his feet and chases a wide ball but gets enough on it to go to the fence. 
Meanwhile, Neil Wagner is doing push-ups on the ground to warm-up for a trundle and the crowd are absolutely loving it. Good stuff. Would love to know how many he'd be able to bang out. My money in on more than 50. 
Australia 0-15, lead by 218 runs
The right-hander needs a score. He's made 4, 9, 53, 0, 35 and 18 in his last four Tests for a return of 119 runs at an average of 19.83. 
Australia 0-9, lead by 212 runs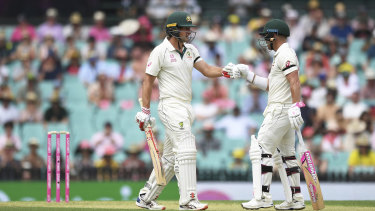 Australia have about an hour and ten minutes this afternoon to extend their lead. They could feasibly bat until late tomorrow before trying to roll the Kiwis. 
Australia 0-1