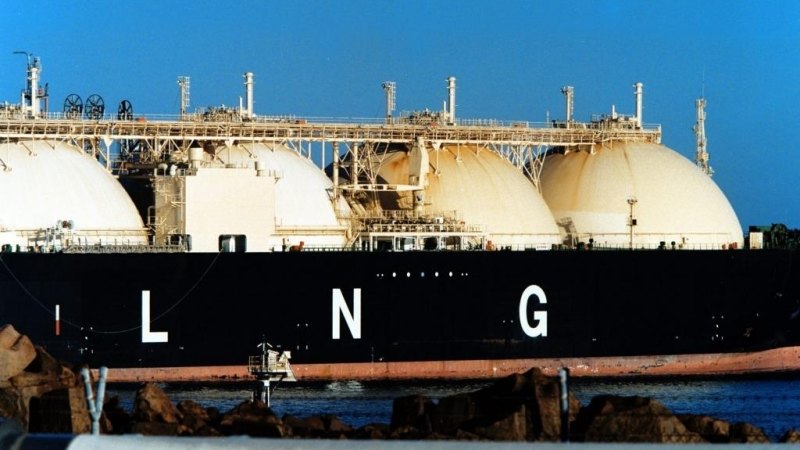 "But 2019 is the first time Australia has topped global LNG export performance on a sustained annual basis."
While Qatar's final production figures for 2019 are yet to be released, the country's output is forecast to be 2.5 million tonnes lower at 75 million tonnes, according to EnergyQuest's analysis.
Dr Bethune said Australia's production capacity was 88 million tonnes while Qatar's was 77 million tonnes. "There is still room to grow," he said.
Western Australia was the nation's dominant LNG export region, accounting for 57 per cent of shipments, with the Woodside-managed North West Shelf project the largest single contributor.
Woodside on Monday said its LNG exports from WA were helping the world transition to a lower-emissions future.
"Woodside is playing a significant role in the world's energy transformation, through managing our own emissions and reducing global emissions by supplying cleaner energy to a world that needs it," a spokeswoman said.
LNG is expected to play an increasingly important role in the future global energy mix by supplying the stability needed when conditions for renewable energy are unfavourable, such as when it is not sunny or windy. Electricity from gas has on average half the greenhouse emissions of electricity from coal.
In Australia, the ongoing national bushfire crisis has sparked fresh calls to accelerate the phase-out of coal-fired power generation, which still accounts for about 60 per cent of Australia's electricity.
The nation's boom in LNG exports, however, has been described as concerning by environmental groups due to the significant amount of emissions released during extraction and production – adding 4.7 million tonnes of carbon dioxide equivalent in Australia during the year to March 2019. Gas producers and the Morrison government argue LNG exports are aiding the effort to arrest global warming as they displace the use of coal-fired power generation overseas.
On Monday, Federal Resources Minister Matt Canavan said the growth of Australia's LNG sector was boosting the local economy and generate much-needed jobs in regional areas of northern Australia.
Loading
"Australia's LNG story is very encouraging and positive for the country," Mr Canavan said.
"The contribution of the LNG sector to local economies in places like Darwin, Gladstone, the Darling Downs and western Queensland, Karratha and Broome is essential."
The Morrison government would continue working to expand the national gas industry in 2020 for domestic users and exports, Mr Canavan said.
The industry group for Australia's gas producers said the milestone of Australia becoming the world's top LNG exporter came after the industry collectively invested more than $350 billion nationally in the past decade, generating 80,000 direct and indirect jobs.
"Australia's LNG projects will deliver decades of economic growth, jobs and exports," said Andrew McConville of the Australian Petroleum Production and Exploration Association.
"LNG exports also have regional and global environmental benefits, contributing to cleaner skies for our trading partners."
Following a three-fold jump in domestic gas prices, up to $10-12 a gigajoule, since exports began, the federal government has been considering forcing gas producers to reserve some supply for the domestic market in an effort to cut bills for households and manufacturers. Dr Bethune said prices on the east coast had fallen to $5 a gigajoule in January 2020.
Business reporter for The Age and Sydney Morning Herald.