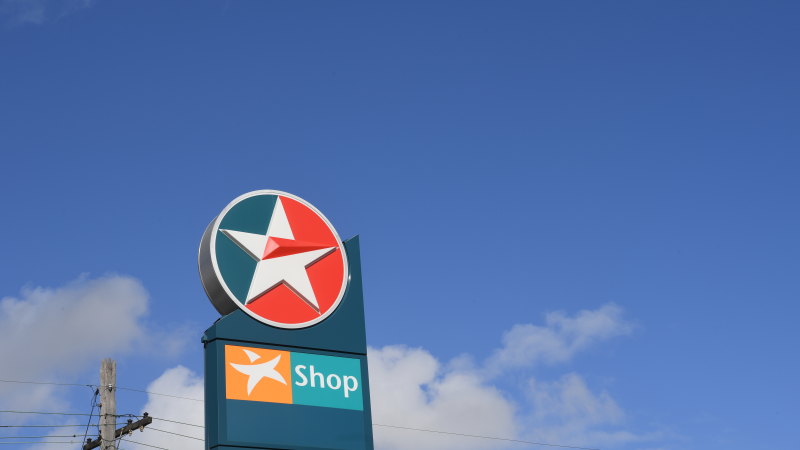 The Australian Competition and Consumer Commission (ACCC) in 2017 blocked BP, an existing retailer in Australia, from acquiring the Woolworths network as a result of competition concerns.
A spokesman for Caltex Australia on Tuesday said the company did not comment on media speculation. EG Group could not be immediately reached for comment.
Citi analyst James Byrne said Caltex management needed to execute on all of its earnings initiatives in order to meet Couche-Tard's offer of $34.50 a share. In order to be valued higher by either Couche-Tard or a rival bidder, Caltex would need to execute further initiatives such as releasing $830 million of franking credits to shareholders, he said.
"Based on our valuation, you'd need to see management being able to execute on more initiatives than what they have already guided to, with a specific focus on franking credits," he said.
Mr Byrne added that potential competition concerns from the ACCC were "not necessarily a hurdle that can't be overcome".
Loading
"We think acquirers in this segment can onsell sites to appease ACCC concerns," he said.
Caltex has offered Couche-Tard, which is French for 'night owl', access to non-public information to allow it to submit a revised takeover offer, but is yet to hear back from the company that operates 16,000 convenience stores worldwide.
Caltex said Couche-Tard's $34.50-a-share offer "undervalues" the company and was not "compelling" for shareholders.
Caltex has suffered from lower refiner margins and a difficult retail environment with subdued demand from sectors such as agriculture, transport and construction. The petrol and convenience store retailer said it was at a low point in its earnings and its recently proposed initial public offering to offload a half-stake in its 250 service stations around Australia into a $1.1 billion listed property trust would unlock greater value for shareholders, it said.
Caltex is confident of Couche-Tard submitting a revised offer, with Caltex chief financial officer Matthew Halliday describing Couche-Tard as a "very serious" company and a credible bidder.
Last month, Caltex revealed it would be spending $165 million to rebrand itself as Ampol following the breakdown of a licensing agreement with US oil giant Chevron, which is taking back the name to potentially re-badge its recently acquired Puma Energy fuel and service stations.
Mr Byrne said Citi analysts had found there were very few Puma sites within 1 kilometre of existing Caltex stores, and had that any confusion around the rebranding would be a "fairly minor" issue for potential suitors.
"We doubt Couche-Tard would have been too fussed about Chevron exercising that option," Mr Byrne said. "Presumably you could extend that to a suitor like EG."
Business reporter for The Age and Sydney Morning Herald.