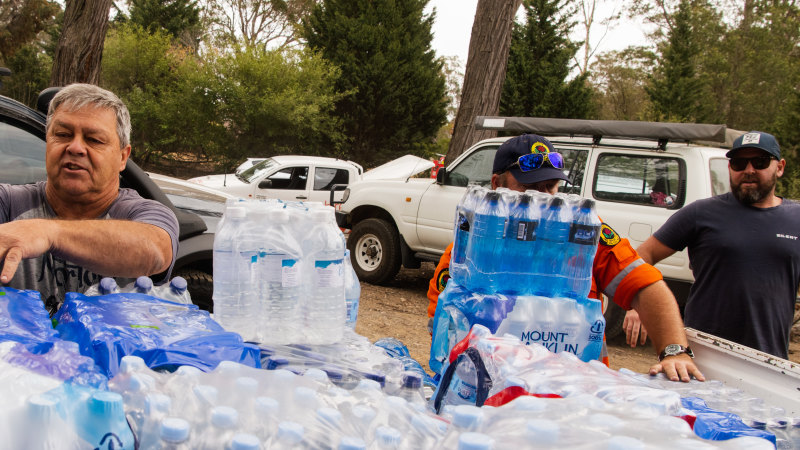 "The positive sentiment is likely to continue for the remainder of the day as the underlying drivers of the stock market rally – the search for yield and global economic recovery – reassert themselves. Only geopolitical headlines surprises from the Middle East are now likely to derail the rally."
The biggest gain on Tuesday was biotech PolyNovo, up 11.8 per cent to $2.03 after revealing a record $2 million worth of sales in December. Lithium miners Orocobre and Pilbara gained about 7 per cent to $3.04 and 31¢ respectively.  The biggest decline was 3.9 per cent in gold miner Resolute to $1.23, with fellow gold miners Regis Resources, Gold Road Resources, Evolution, Newcrest, and Northern Start also dropping significantly.
Ingenia Communities fell 3.8 per cent to $4.61 after it revealed two homes were burnt at its Lake Conjola over-55s estate on the NSW south coast. It said forced tourist evacuations would reduce revenue and send earnings to the lower end of guidance. Kangaroo Island Plantation Timbers suspended shares for the rest of the month while it assessed fire damage.
Communications were up 1.9 per cent with Telstra rising 2.5 per cent to 3.71. This was Telstra's best one-day performance since November 28, 2019.
Consumer staples had a strong day with Wesfarmers hitting record highs and closing at $43.07. However, gains in consumer staples were not universal as rural services business Elders fell 1.7 per cent to $6.17. Elders shares have lost 6 per cent since the start of the year.