Police have located human remains in a national park in Victoria's west after hikers made the grisly discovery while bushwalking.
The hikers reported the find to police on Monday afternoon after finding what they believed to be remains at Bellfield in the Grampians National Park.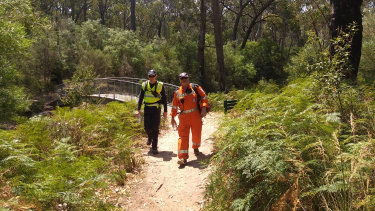 A search involving police and the State Emergency Service was launched on Monday night and continued on Tuesday.
A police spokesman said the remains were located about 12.50pm. They will be taken to the coroner's office for examination and the investigation remains ongoing.
Stawell SES deputy controller Brody Stewart said the hikers who made the report had helped search crews on Tuesday to locate the bushy spot where they saw the remains.
The search was centred around the Borough Huts camp-ground area, in Bellfield and south of Halls Gap.