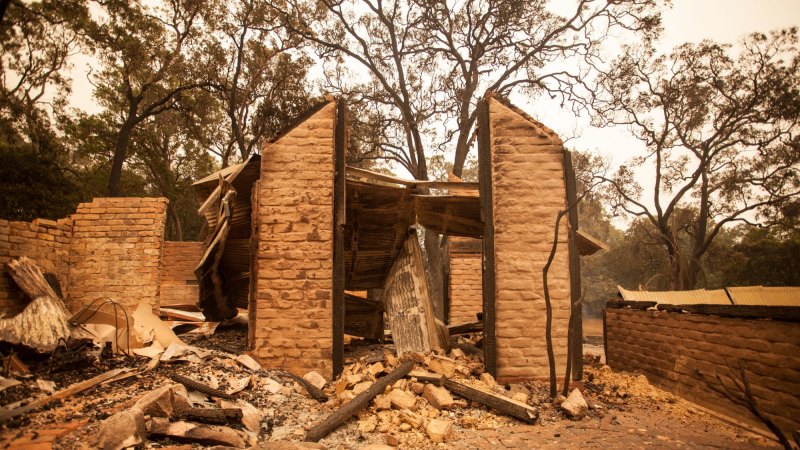 The ADF, including about 1600 reservists, is active in some of the regions most severely damaged by this season's bushfires.
ADF personnel are on Kangaroo Island in South Australia, where the Ravine fire that has already killed two people jumped containment lines on Thursday, as well as in the north-east and east of Victoria and southern NSW.
Unmanned aerial vehicles and manned helicopters were flying over burnt-out areas surveying the damage, Major-General Ellwood said. New Zealand and Singapore have sent helicopters to aid with the bushfire recovery effort, joining fire experts from Canada and firefighters from the United States.
About 100 Papua New Guinean Defence Force engineers are also expected to arrive next week, following an offer from the country's Prime Minister, James Marape.
Major-General Ellwood said the engineers, many of whom had already trained with their Australian Army counterparts, would likely help with rebuilding work in Victoria.
Loading
Despite the ADF's growing presence in bushfire-affected areas nationally, its recovery efforts in the fire-ravaged town of Mallacoota suffered a setback on Thursday after a growing sandbar blocked Navy landing craft from reaching the shore.
"I've been told [dredging will take] between three and five days, though I did say to the team that are doing it, the quicker the better," Major-General Ellwood said. "Until that's gone we can't [land our craft]."
Supplies are being delivered to Mallacoota by air while emergency services personnel work to restore road access. More than a thousand evacuees have left Mallacoota since the fires hit, but some locals, who are being supplied by air, have chosen to stay.