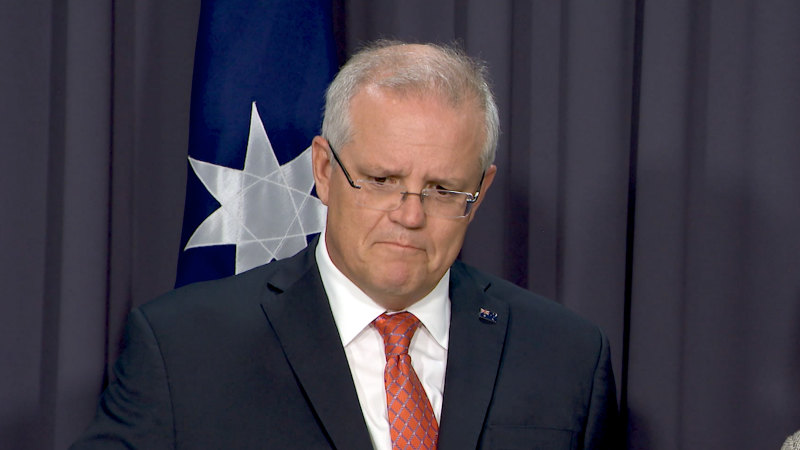 This was a considered interview with David Speers on the ABC on Sunday morning. Morrison's remarks were thoroughly workshopped, totally prepared and carefully calibrated. On the whole, Morrison achieved his goal.
The effect was to give Morrison more room to move in response to a bushfire crisis that has changed the climate change debate. Anxious about cities shrouded in smoke, more Australians are likely to want more action. Morrison has to respond to this reality.
Loading
Morrison's language on climate change has been extraordinarily passive for too long. On Sunday he was more direct. He promised action on climate in a way that offered a way forward for the "modern Liberals" in his party room without declaring war on the climate change deniers. He accepted the science and the need for "resilience" and adaptation.
This should be encouraging for anyone who wants the Coalition party room to move on from the climate wars of the past decade. Many of the Liberals and some of the Nationals accept the science. It is wrong to brand them all as sceptics or deniers.
The key word on Sunday – "evolve" – can be used by Liberals to argue for policy change with Morrison's blessing. Whether these moderate voices will push hard for change, and whether they are successful, is difficult to tell.
What happened on Sunday was an adjustment in political positioning, but it is easier to change the marketing than change the product. It is likely to take until the next election to judge whether the government stands for greater action on climate change. Morrison has shifted his language. Whether he shifts his policies is yet to be seen.