Brisbane Times has sifted through the 849 donations made to political parties this financial year as the state inches closer to the October 31 election.
Almost $3 million has been gifted in the past six months, with every donation of $1000 or more published on the Electoral Commission's electronic disclosure system within seven days.
Sixty-eight per cent of cash went to the LNP, followed by 25 per cent to Labor and 3 per cent to both Katter's Australian Party and Queensland Greens.
Almost $1 million received since the start of the financial year is yet to be reconciled, meaning one party is yet to lodge a matching return.
Tax firm KPMG, which the Palaszczuk government commissioned to do a number of taxpayer-funded audits, gave $33,000 in September. It also donated $13,200 to the LNP.
Notable donors included the Premier's former chief-of-staff David Barbagallo, who donated $2000 to the party less than a month before he resigned while the corruption watchdog began investigating him.
Long-serving former federal MP Arch Bevis gave the party $1500 while federal member for Blair Shayne Neumann has donated $2345 since July.
LNP
Big donors to the LNP include telecommunications company Macquarie Telecom, which gave $63,500, and beef producer Australian Country Choice, which gave $27,500.
Individuals who have handed over big bucks to the Queensland LNP include lawyer Evatt Tamine ($25,000) and Brisbane businessman Ron Baldwin ($24,900).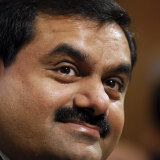 Indian mining giant Adani donated $4000 to the party in December and Great Barrier Reef tourism operators have given $11,250.
Companies such as Auscript Australia and Suez have given thousands to both major parties.
Former premier Campbell Newman gave $500 in November.
KAP
Katter's Australian Party has received $88,000 in Queensland donations since July 1.
Most of the money donated to the KAP has come from Eliza Nioa, a Darling Downs pastoralist, and the Sporting Shooters' Association of Australia, which "promotes and protects firearm owners' interests".
Greens
Since July 1, the Queensland Greens have received $84,000 in donations.
Compared with LNP and Labor donations that mostly came from businesses and unions, most money given to the Queensland Greens came from individuals.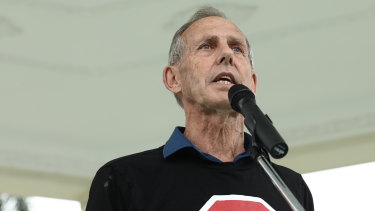 The state's only Greens MP, Michael Berkman, donated $380 to the party in November while Senator Larissa Waters gave $2090 and Bob Brown gave $810.
Lydia Lynch is a reporter for the Brisbane Times